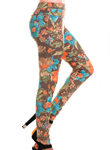 ErosWholesale.com, formally known as Eros Hosiery Company, is a family owned business founded over 60 years ago. Eros originally operated as a pantyhose company selling to pharmacies and drug stores in the New York and Philadelphia areas. When Brad Seiver became involved in the company back in 1983 he "was very disenchanted with just doing the rack job type of business." Eros started expanding their product offerings, and in 2000 launched their wholesale website. "We went from just pantyhose to over 15,000 items," says Seiver. Their mission is to help independent business owners maintain a competitive edge by providing diverse product lines through online wholesale distribution.
Now, ErosWholesale.com offers almost every kind of apparel including seasonal items, shoes, work and safety supplies, and party gear. Their best-selling categories include wholesale backpacks, bulk socks, wholesale leggings, and wholesale socks. "Socks are some of our top sellers. Of course we carry a large array of different styles: fashion, low cut, crew cut, men's, sports, winter, wool, Marino wool; really every kind that you can think of," says Seiver. "We change our designs all the time and try to come up with different looks."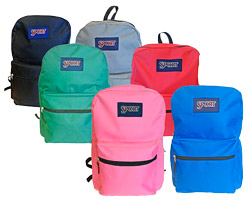 In addition to their staple categories of backpacks, socks, and leggings, Eros is also a major supplier of winter apparel and accessories. "Especially during the season, our biggest items are hats, gloves, scarves, ski gloves, thermal underwear and coats," says Seiver. "Really anything warm is popular. We try to make sure we have everything because there is such a wide variety of need."
Due to the nature of their goods and their low costs, Eros is the go-to supplier for many non-profit organizations. "We do a large business for charities and aid organizations," explains Seiver. "We work with many churches, individuals, and large groups to supply goods at low wholesale rates for donation." Many of the associations Eros works with include homeless shelters. Eros also has custom print and custom design programs available, which can be utilized for fundraising events.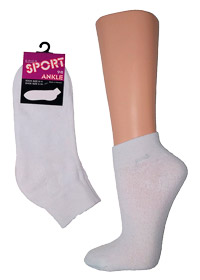 This year, Eros is moving into a larger building for more warehouse space and to expand their product offerings. Specifically, Seiver is planning on increasing their backpack inventory in time for back to school sales. "Importing higher quantities will allow us to lower pricing," explains Seiver. In addition to more backpacks at lower prices, Eros is also working on introducing new toiletry, dental, and grooming kits to their inventory. "We are bringing in men's, women's, children's and baby kits," says Seiver. "Around 30 different kits altogether."
Anyone can place orders with ErosWholesale.com, there are no restrictions on who can register a wholesale account. Each order minimum is $35. Tiered pricing is available for larger orders. "Our core product categories bring people in," says Seiver, "but once they're on the site it's a one stop shop. Anyone can get anything they need at really great prices. We're able to work with small and large orders," Seiver continues. "This is why we're so popular and why we're expanding the way we are. We really push for customer service and to make our customers happy."
To view all of Eros's products, visit www.ErosWholesale.com.