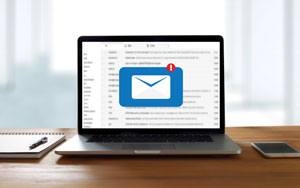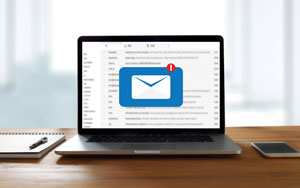 With so many new social media strategies out there to catch the attention of customers during the holiday season, there is still one old-school way that continues to work: email. Especially during Black Friday and Cyber Monday, consumers are keeping an eye on their emails for any deals going on to snag the perfect gifts for their loved ones without breaking the bank.
As a small business, you are up against so many other retailers making their way into people's inboxes, so you need to make sure you stand out against the rest. Independent Retailer has some tips to help your business send out the perfect holiday emails and which mistakes to avoid.
Gurjit Sandhu, Senior Marketing Specialist at Yes Lifecycle Marketing, a marketing services company that specializes in data management, says the most important thing business owners need to be aware of is their target audience. "Any information you can get from transaction details, or by simply asking the customer to sign up for your newsletter, is a great start. The important thing is getting to know your audience and applying that information when creating holiday emails," Sandhu said.
In its 2018 Holiday Marketing Guide, Yes Lifecycle Marketing found that holiday-themed emails drove higher conversion rates than business-as-usual emails despite generating a 16.8 percent lower open rates. Q4 is a very momentous time of the year – people are always excited and in good spirits, going around and getting ready for the holidays. Take advantage of this time to stand out among other retailers, according to Sandhu.
"You can take advantage of that energy and incorporate your email and marketing messages, while also taking advantage of what you know about your subscribers and design elements that stand out during the season," Sandhu said. "This is the holy trinity in getting the best elements out of your program."
Oracle Bronto, a marketing platform that powers personalized multichannel content for retailer success, looked at holiday emails from 2017 and gave some tips from the best ones.
1. Add a store location
One great way to increase store traffic is by adding a store location nearest the recipient in your holiday email. You can let the customer know your close-by and offer special in-store discounts to get them out of their house and into your domain.
2. Include special discounts and offers
Another sure-fire way to make sales, and the more obvious way, is to have special discounts and offers, according to Oracle's report. Offering 20% off of a $150 purchase, for example, is perfect because customers will strive to hit that amount at checkout, so they can get the percentage off.
3. Offer free shipping
Free shipping offers seem to be the most popular during the holidays, according to Sandhu. You have to be careful, though, because a lot of brands offer this, and your email can get lost among the mounds of other retailers with the same promotion.
"What we've discovered in our research is since subscribers almost expect free shipping offers, businesses that incorporated the free shipping with an additional tag offer did a lot better with conversion," Sandhu said. "Have a bonus promotion next to the free shipping, and it almost always performs better than just the simple free shipping."
Consider some of these practices when forming your own emails and promotions during the holidays, and most of all, don't forget to have fun! Make use of crazy colors and font sizes to get people's attention. At Sandhu puts it, this is the one time you can circle outside of the box and send more colorful emails or share something about your brand to connect to your subscribers in a more personal way. Give them a reason to shop at your store this season.