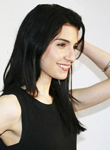 By Jasmine Glasheen
Men's holiday wish lists call for unique items, which chain stores just can't provide. This is good news for small retailers trying to stand out this holiday season. Today's shoppers prefer one-of-a-kind gifts and experiences over name brand merchandise. No one wants to buy someone a gift they already have. Consumers search small retailers for that one special holiday gift for the man-who-has-everything. Stores that make local, homemade, or ethically made products a focal point of their holiday advertising will reap the sales as customers look for unique and innovative products for the men on their holiday shopping lists.
Creative Consumables
Artisanal beverages can do no wrong. Whether he fancies whiskey or beer, green tea or black coffee, he'll love the opportunity to taste versions of his favorite beverage that he wouldn't buy for himself. Small-batch artisanal brews sell quickly, especially when there is a story behind them. Look for beverages from exotic locales and drinks that include the story of their founding or brewing process. Customers love the ability to connect with products on a personal level.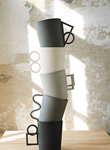 Home brewing kits are perfect for the intense beverage hobbyist. Nothing compares to the joy of crafting his first small batch of artisanal brew. Retailers can order brewing kits based on their demographic. There's a brewing kit for every specialty beverage, whether customers are fans of beer, wine, whiskey, or kombucha. They even have growing kits for green tea.
Gifts that Work
Men love a gift with purpose. Look for utilitarian items that elevate the recipient's everyday. Embossed day planners and sleek pens work for the office-bound, while the outdoorsman may prefer a heat-retaining thermos or multi-tool. By knowing their demographic smart retailers offer luxury versions of daily items for their holiday shoppers.
When I asked men what they wanted this holiday season the overarching theme was time. Believe it or not, retailers can offer this to their customers. Personalized gift cards for cleaning services can be sold through partnerships with local cleaning companies. Not only is it the ultimate utilitarian gift, it's also sustainable. These gift cards work wonderfully as part of a shop local marketing campaign.
Handcrafted
Although some men won't admit this, they care about their face and skin. Handcrafted beard oils, shave creams, colognes and body soaps are great additions to any guy's holiday stocking. Cosmetic crafters are usually glad to partner with small stores and online retailers. Give him a great sensory experience and he'll come back to replenish when the product runs out.
Shoppers look to independent retailers for quirky, high-quality pieces for the men in their lives, and experiences that can't be found in box stores.