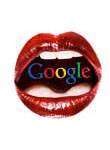 By Eric Leuenberger
When it comes to the recipe for Internet sales success, brand and product exposure are key ingredients, and organic search engine optimization (SEO) and pay per click (PPC) are just two ways of gaining publicity. A third, often overlooked, option for product awareness is the use of shopping comparison sites, such as Google Shopping, which is fed through the Google Merchant Center. The product feed that is submitted has been known as both the Google Shopping Feed and the Google Merchant Feed. In addition to enabling retailers to submit product feeds, the Google Merchant Feed enables merchants to run PPC advertising campaigns through Google AdWords using Product Listing Ads. Product Listing Ads are similar to PPC ads, but they often include a photo of the product along with a price. For those who engage in both options, the possibility for exposure is far greater than for those who opt for just one solution.
To take advantage of these opportunities, however, the right elements must be in place. First, retailers must link their Google AdWords account to their Google Merchant Center account. Second, they must create a product feed which includes additional items, such as the product UPC code, tax and shipping type. Third, retailers must set up a Product Listing Ad campaign within their Google AdWords account.
Once your Product Listing Ads are active, there are a few things you will need to do to ensure they stay active in the listings. First, be sure that a proper UPC code for each product is present. Although feeds may initially be accepted without UPC codes, the products may end up being removed from the listings due to missing information. Feeds expire within 30 days so they must be resubmitted each month, and doing this at day 28 is typically a good idea. If a feed expires, the products are removed from the product listings, and it can take some time for them to become active again. To prevent this from occurring, merchants can arrange to have Google automatically fetch the feed at a given time each month.
Concerning the retailer's tax and shipping information for each item, there are two options. Retailers may submit tax and shipping information on a per product basis within the feed, or they can set a storewide policy for tax and shipping from within their Google Merchant Center account. The latter is easier and likely more practical for stores who have a blanket tax and shipping setup. To arrange how you would like to handle tax and shipping, go to Settings > Tax and Shipping from within the Merchant Center account.
The Google Merchant Feed offers retailers who take full advantage of it a whole new means to gain customers. With a proper feed in place, retailers have the opportunity to appear up to three or four times on the same page of the Google search results: within the organic listings, in the paid search listings using traditional text ads, in the product listings and in the shopping results. Any retailer who demands maximum exposure from his or her Google listings should consider linking an AdWords account to a Google Merchant Feed as part of the sales strategy.
Eric Leuenberger is an ecommerce expert, founder of eCommerce Amplifier, and owner of Voom Ventures, LLC, whose products and services help storeowners and operators increase traffic, maximize ROI, decrease expenses and increase revenue. Eric can be contacted online at www.voomventures.com or by phone at 866-602-2673.