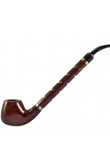 AFG Distribution, formerly All Fun Gifts, was founded in 1999, and has grown to become a "One Stop Alternative Wholesaler." The company distributes more than 8,000 products in 50 categories, and is constantly augmenting its selection of merchandise. AFG Distribution caters to an array of businesses, including tobacco outlets, convenience stores, clothing boutiques, spas and novelty retailers. Merchandise categories include body products, clothing & accessories, electronics, fun gifts, home decor, smoking products, storage items and supplements.
"We continue to grow because we give our customers the best products at the best prices," says Chad Kletschka, product manager of the company. "We've found that many times, instead of trying to source the best products from other companies, we can do better by manufacturing them ourselves." As a result, AFG Distribution has introduced several new items.
Vaporizers, intended for smoking legal herbal blends and tobacco without actually burning the materials, are one of the best selling smoking accessories on the market. In addition to carrying several brands and styles of this product, AFG Distribution began manufacturing its own line of five Pulsar Aromatherapy Vaporizers to provide even more options. They retail for $60 to $90.
Another popular line the company recently introduced is Shire Pipes. "Our wooden pipes are available in a variety of shapes and sizes for tobacco smokers," Kletschka notes. "We have more than 40 unique pipes, ranging in size from two to three inches to 10 to 12 inches." Shire Pipes retail for $25 to $50.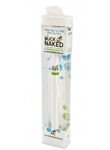 AFG Distribution also has expanded its line of e-cigarettes with its Buck Naked line. "E-cigarette sales are booming, and we have developed our own line, which includes disposable e-cigarettes in a variety of flavors, and reusable e-cigarettes that use an e-liquid," Kletschka remarks. "Buck Naked is a catchy name and this line has been a big hit."
Retailers can earn profit margins of 40 to 60 percent on all of the company's products, Kletschka states. Point-of-purchase displays are available.
Where to buy