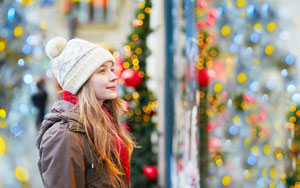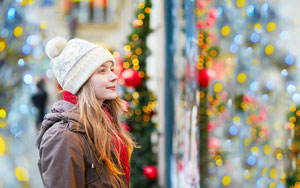 Consumer interests change year after year, and last year was an especially unpredictable one for consumer behavior related to holiday marketing. Key findings from a Yes Marketing report found that holiday sales in 2018 grew by 2.9% from the previous year, but fell short of the National Retail Federation's forecast which projected 4.3% to 4.8% growth year-over-year. In addition, Q4 was a time of changing consumer behavior where sales in the first half of the holiday season grew at a much higher rate (5.1%) compared to the second half of the season (0.9%).
This behavior could be unique to 2018, but it could also be the start of an evolving consumer interest in holiday shopping for the future. At any rate, it's important to look at the statistics and be prepared for anything. With Q4 already here, we can help you get started in your marketing tactics.
Start Marketing Early
The report for 2018 found that the average conversion rates for themed campaigns in November (6.1%) were double December's average (3.1%). These different themes for Q4 include Columbus Day, Halloween, Black Friday and Cyber Monday, among others.
Gurjit Sandhu, Senior Marketing Manager at Yes Marketing, says it's always a good thing to send holiday emails earlier, but it also makes sense to have a solid strategy idea and decide what each email is meant to do. An example from 2018 includes Sephora, who sent out emails in the first week of November and during the week of Black Friday. Each of those emails served different purposes and built anticipation for shoppers that didn't necessarily say "Buy right now," but encouraged them to get on an exclusive product alert list or a social media group.
"As you get closer, around mid-point, that's when you start doing sneak previews on select products and categories and say 'this will go on sale so come by or visit us again on Black Friday,'" Sandhu said. "It all depends on the goal you have and what you're trying to get out of emails. Earlier emails are good to build anticipation, and then as you get closer, start announcing the best deals. Customers are expecting this."
Getting Better Conversion Rates
In Q4 of 2018, all themed emails, except for Columbus Day, drove lower open rates than the 12.6% average for standard messages. In addition, conversion rates for themed campaigns decreased, with six out of eight Q4 themes generating lower conversions than the 4.9% average for standard emails.
Sandhu says when working to get better conversion rates on your emails, the most important thing to think about is your audience. This isn't something you start working on right before the holiday season, but it's a year long practice of following what your audience likes and their specific needs. Think about what audience or demographic you're trying to reach.
"Maybe email isn't the best for certain types of communication. If your audience engages more on social media, use that," Sandhu said. "In terms of engagement during the holiday season, that time of the year everyone is sending out themed emails. Don't focus on the quantity, but instead on the quality. Blasting out emails with deals and opportunities is good, but they need to be paired with specific goals that the email wants to achieve."
Green Monday?
Green Monday is a fairly new holiday added to the mix of holiday sales. Green Monday falls on the second Monday in December, when shoppers realize they only have around ten shipping days before Christmas. Even though this may seem like a great themed email opportunity, the conversion rates were poor in 2018, decreasing by 38% year-over-year.
"One of the reasons it suffers is the fact that it's right after Cyber Monday," Sandhu said. "All emails after this day will suffer from engagement because people need a little break, and this is one of those emails that could be very relevant three or four years ago since it was more interesting to subscribers. Maybe they get free shipping or a double deal, but now there's the buy online and pick up in store feature."
Buy online and pick up in store is a new fad that customers have taken a liking to, and for very good reasons. The shipping guarantee by Christmas Eve is no longer super important because customers can just order what they want online and pick it up in store, all the while beating the lines. This new offer has proved to be a huge selling point for retailers, and the same will most likely be expected for the 2019 Christmas season. Instead of promoting Green Monday, let your customers know if you offer the buy online and pick up in store option, and you might see better conversion rates.
Prioritize Experiences Over Products
The report from Yes Marketing found that Americans prioritize experiences over products or things. There was also an increase in rental-based or subscription models this year, which is a reflection of how consumers are preferring a more meaningful selection of items to get the most benefit out of.
"It's not just about low prices or product benefits. A lot of consumers are paying attention to what a brand is doing on a day to day basis. What do they stand for and what are their manufacturing processes? Are they genuine and fit the lifestyle of the consumer? All of these factors are now important to customers and not just products, which is why experience is a great opportunity and next level of differentiation factor that retailers can tap into to stay relevant to shoppers," Sandhu said.