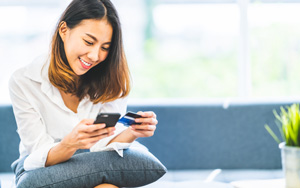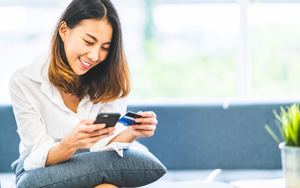 by Meg Goodman
While we like to think that shoppers will make rational and well thought out choices, behavioral economics has shown us that is not always the case. After all, consumers are human. Behavioral economics is able to trace these decisions right to the source and give them context. The field of behavioral economics is located squarely at the intersection of psychology and economics. It serves to give retailers profound insights on how shoppers arrive at certain purchasing decisions.
Retailers are able to utilize this information to accurately predict customer behavior — allowing them to improve marketing effectiveness. Research conducted by Gallup has shown that companies that apply the principles of behavioral economics to their overall marketing strategy outperform their peers by 85 percent in sales growth and more than 25 percent in gross margin.
Below are several actionable insights and techniques that should be part of every retail marketer's arsenal.
The Isolation Effect
The Isolation Effect states that a certain choice can be made to look more attractive if it's put next to a less appealing alternative. Sometimes referred to as the "Decoy Effect," it uses the power of context to help influence what price a consumer believes to be fair. Willam Sonoma famously did this when they introduced a $275 bread maker in the 1990's and struggled to move any units off the shelf. Their solution was to introduce a slightly bigger bread maker listed at $429 and stock it right next to the original one. Sales of the $275 bread maker nearly doubled without ever having to reconsider the original price point. Consumers felt it was a bargain.
The Power of Free
It's no secret that the word "free" can make consumers irrational. This is where the Zero Price Effect comes in, which suggests that there will be an increase in a good's intrinsic value when the price is reduced to zero.
According to Dan Ariely's book Predictably Irrational, when Amazon launched its "Super Saver Free Shipping" promotion they saw a big sales jump from every country with the exception of France. During their marketing team's investigation, they found that in France the offer had been slightly changed. Instead of free shipping, the offer was for one franc ($0.20). The difference between free and 20 cents is almost negligible when referring to shipping, yet in practice, the one franc offer caused no sales increase. When the offer was changed to free, France saw the same sales increases as everywhere else. The takeaway being that "free" is more enticing than "almost free."
An Aversion to Loss
Loss Aversion is the idea of protecting what you already have. People are more willing to take risks in order to avoid losing things rather than to pursue gaining things. Listerine Antiseptic was able to lock into this concept in the 1920s as evidenced by their successful "Halitosis" ad campaign. The mouthwash giant would show advertisements aimed at young women, stating that they were risking losing their boyfriends if they had bad breath. According to Steven D. Levitt and Stephen J. Dubner's book Freakonomics, in just seven years after launching the campaign, the company's revenues rose from $115,000 to more than $8 million.
This type of advertising seems archaic by today's standards. However, there are still some useful takeaways here that are still applicable. Mainly, that retailers should frame their offers in terms of loss rather than gains, and inspire a sense of urgency and scarcity. Simple tactics like listing how much of a certain product is left in stock, having short sale windows or highlighting the risk of overpayment with competitors can have a huge effect on your bottom line.
Using Behavioral Economics to Your Advantage
The basic message of behavioral economics is that shoppers are hardwired to make judgment calls based on impulsive decision-making. As stated above, consumers/humans are irrational. Behavioral economics principles serve to make that irrationality just a little more predictable.
Meg Goodman is the Vice President and Managing Director of marketing agency Jacobs & Clevenger. She has brought measurable, data-driven results to Chase, Serta, United Airlines, First National Bank of Omaha, Allstate and PayPal. When Meg isn't riding her motorcycle, you can connect with her on LinkedIn or by emailing her at mgoodman@jacobsclevenger.com.