By IvyLee Rosario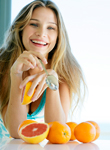 When it comes to health and beauty, the needs of each consumer may be different, but ultimately ends with the same goal: looking and feeling your best. From skincare, hair and makeup, to health regimens and exercise, the health and beauty community is ever changing. For retailers within this industry, it is most important to identify exactly what results your specific audience is seeking before diving into the next big trending product. Independent Retailer takes a look at several important categories under the health and beauty umbrella and offers the must-know information on what is popular now and in new product trends.
Skin Care
With most consumers not having a large amount of time every morning or night to have an extended five step routine for their skin care, it is crucial that retailers make the effort to not only do research on what is needed by their ideal customer, but also what will be the most effective product lines to suit their needs.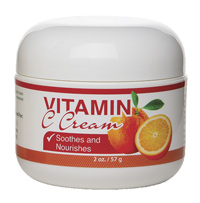 Whether your customers are young women looking to start taking skin care seriously, or women looking to revamp their existing routine, one thing is certain: women fear aging. According to thehealthsite.com, a recent study shows that women start to worry about the aging process at the tender age of 24. The average female starts to purchase anti-ageing products at just 21, despite the survey revealing that the majority of women do not start to notice wrinkles until they are 28. "It is so important to protect your skin," said Dax Tacey, owner of Selectavite (www.selectavite.com). "People want to have a youthful glow to their skin and be wrinkle free. No one wants to look older than they are."

In addition to fending off the look of aged skin, consumers are also keeping their eye on costs. There may be a dozen different surgeries that can fix the effects of aging, but modern buyers are now looking for all natural products that offer results without a heavy price tag. "In the recent past, Botox and surgery were easy fixes, but now people are realizing the side effects and negative feedback that comes along with it," said Maria Nadal-Cabral, Executive Beauty Professional Director at Eternal (www.eternalspiritbeauty.net). "People are doing more research and are using natural remedies. These offer an alternative to looking and feeling wonderful without the price and risks of surgery."
When it comes to carrying skin care product lines, retailers should be concentrating on a few specific needs of their ideal customer:
Natural ingredients: Everyone has read an ingredients list full of words they cannot even pronounce. While this was once acceptable, consumers are taking their skin care regime more seriously and are not willing to put their faith into products manufactured solely from heavily processed chemicals. Instead, look for skin care products created using simple, natural ingredients like plant-based oils or extracts.
Multi-purpose products: We live in a world where instant has become the norm, and consumers expect a single skin care product to fulfill multiple needs. Retailers should consider selling products that offer a range of solutions. Examples for this could be moisturizers containing SPF, anti-ageing serums that focus on more than one type of skin, or self-tanning moisturizing creams.
Price: Consumers want reliable products that they can afford to use over a long period of time. Retailers should consider offering both lower priced and higher priced products, giving consumers a choice as which items they most prefer. Again, offering a multi-purpose product line benefits retailer and consumer alike, as instead of buying five different products, shoppers may find one product that fits their needs, and return to purchase it again and again.
Beauty/Grooming
Skin care is just the beginning step for many. Whether it is makeup application or hair grooming, both men and women have extensive routines to prepare for a day. According to a survey done by HuffPost Style, a poll of 1,000 U.S. adults found that 52 percent of men and 52 percent of women said it took them 10-30 minutes to get ready in the morning, even though women have traditionally been viewed to take longer than men.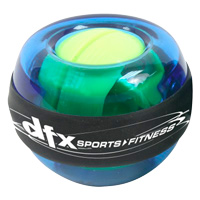 Now more than ever, women are searching for products that can be a quick fix for their bedhead as well as keep their hair healthy against the disruption of changing seasons. "Coloring and deep conditioning treatments will always be done," says Daneen Solomon, Vice President of Sales and Product Development at DFX Sports and Fitness (www.mydfx.com). "Saving money and taking care of your hair at home seems to be the option of the year."  For retailers who carry hair care products, items such as leave-in conditioners, sea salt sprays, curl creams and mousse are at the top of the list of must-have products because they offer multiple fixes, whether it be for fly-away, frizzy, dull or dry hair.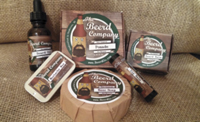 For men, the current grooming trend has been in keeping a beard, with its rise in popularity in the age of what we call "hipsters" and "lumberjacks." According to a study by Experian Marketing Services, 17 percent of all men, and 35 percent of young men ages 18 to 24 today have facial hair, up from 14 percent and 31 percent, respectively, since 2009. "Beards have made a comeback in the last five to seven years," says Manny Franco, Chief Bearded Officer at The Beerd Company (www.beerdco.com). "Grooming trends for men are slanting back in that direction," he notes.
With the increased popularity of "lumberjack" beards, there is sometimes a stigma that these men are unkempt or lazy, but Franco says that is not the case. "Beards make a fun statement, and yes, while there might be some men out there who prefer to have an unruly beard, most are looking to keep their facial hair clean cut and groomed."
As with skin care, consumers are looking for the same qualities in their hair and grooming products. When deciding which hair care products to carry in your store, price and natural ingredients also top the field in this category. In addition, natural products are also held to be more comfortable for use for those with sensitivity issues. According to a study done by youbeauty.com, since the 1980's, the number of people who claim to have sensitive skin has doubled from 30 percent to about 60 percent of the population. With this number increasing rapidly, consumers are eager to keep their skin healthy by sticking with natural products. Retailers should take this into account when setting up their beauty and grooming sections. By offering products made for sensitive skin, retailers can cater to a wider range of customers.
Health and Supplements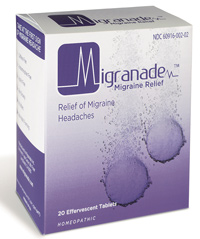 When it comes to health trends, we are seeing a continued correlation of working with natural remedies and products to combat everyday health problems. Whether dealing with a cold, a migraine, or looking to lose some weight, more consumers are leaning towards long time results and are not being pulled into those "get results fast" schemes. "People are tired of choking down pills and are looking for a more natural way to heal," said Amanda Brill, CEO of JA Enterprises (www.wholesalecentral.com/jaenterprises). "Alternative medicines are becoming more popular as people are getting nervous about strange side effects or taking prescription medications."
For retailers looking to dive into the health and supplements category of the beauty industry, Brill advises that they take time to walk around their local pharmacy and take a look at color schemes, packaging, ingredients of popular products, in order to get a better feel for the market to sell these products successfully. "People are really into nutritional treatments: shakes, smoothies, protein packs. They are also big into aromatherapy, oils, and lavender, anything that can keep them calm and feel therapeutic." Gone are the days of fly-by-night diets and diet pills. Consumers are focusing on healthy foods and natural-ingredient supplements.
With the array of categories that make up the health and beauty industry, it is clear they all share the same important product trend: going natural. American's are checking out labels, doing research on ingredient lists and are placing a higher importance on what is put on and into their bodies. For success in this highly personal field, retailers who focus on simple and natural product lines and offer a range of products priced for every income level will find great results in pleasing their customers in the health and beauty marketplace.