By IvyLee Rosario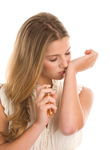 From candles and incense to body sprays and perfumes, scents are all around us. Whether you prefer your scents subtle or strong, there is something out there for every consumer at every price range. For retailers interested in the scented products or perfume market, there are a few key elements to keep in mind when preparing your store.
When first entering the scented product category, retailers should aim to keep scents simple at first, as fewer, simpler aromas often appeal to a large range of customers. Scents like lavender, fresh linen, citrus and florals will always be popular as they provide a calming element to their environment. "People are leaning towards more homey scents, those that make them feel at ease," says Gail Sosa, co-owner of Mystical Moments (www.mysticalmoments.com). "However, retailers also need to remember that scents change drastically depending on the season. In September people are starting with the fall décor – pumpkin, cinnamon, oranges – these will all be big sellers. The same goes for the winter where Christmas scents, like pine, cedar, or fireplace are very strong sellers," Sosa continues.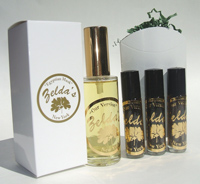 What's the second-most important detail when it comes to selling scented items? Packaging. According to a Nielsen study, some fifty-two percent of global respondents say their purchase decisions are partly dependent on the look of the product. Packaging and pricing represent a very concrete way to communicate with your target market and express the attitude of your business. Consumers are attracted to exciting boxes with bright colors and bold letters, something that screams 'buy me.' "Pastels and metallic colors continue to be a staple for packaging in the scented products industry," says Ann Briglia, owner of Zelda's (www.zeldasaromatics.com).
What about brand recognition? "There is more competition now in brand names and establishing their own identities in the last ten years," Briglia offers. Recognizable brand names can often be a big winner with consumers because just like packaging, they add a certain flair and interest to the product being sold.
Perfume/Cologne
Although seen as a higher priced item for many retailers, the perfume industry continues to do well with consumers, but success or failure in this product line may depend on the type of product offered. "The perfume market is making the move towards customized and niche scents," says Shannon Romanowski, Category Manager for Beauty and Personal Care at Mintel (www.mintel.com). "Right now, the market is going towards the more high-low strategy, meaning that premium fragrances such as boutique brands and lower priced products such as body sprays and mists are doing the best in the industry. Middle brands are becoming less popular in the market."
In order to keep fragrance products affordable for your consumers, retailers would be wise to lean more towards custom supplier brands instead of big, more recognized names. "We are concentrating on our own lines of fragrances to sell to our clients," says Sharice Mosley, Sales Manager at Veneto Wholesale Inc. (www.venetofragrance.com). "This way we can do away with our mid-priced lines and focus on our own products that will be better quality, because they are produced directly from France."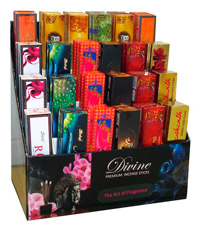 Scented products and perfumes are great sellers for a wide range of retail stores because they allow creativity in displays and are available year round to consumers. "We sell to all kinds of stores," says Vineet Gupta, President of VD Importers Inc. (www.vdimporters.com). "Gift shops, boutiques, and health stores." If you are looking to expand your store's offering to include scented products and perfumes, remember to keep an eye out for these few necessities:
Scents: Offering a variety of scents to your consumers is great, but start simply. Less is more until you know what sells best. Always remember seasonality plays a large role in product sales, and these will change throughout the year.
Packaging: They say never judge a book by its cover, but that is something consumers do on a daily basis. Be sure your packaging draws in the consumer and try to offer an original look that will keep customers intrigued.
Price: As much as people love to shop, they also love good price points. Keeping your products affordable is the best way of ensuring your customers come back because they can find their favorite scents at your store at a reasonable price.