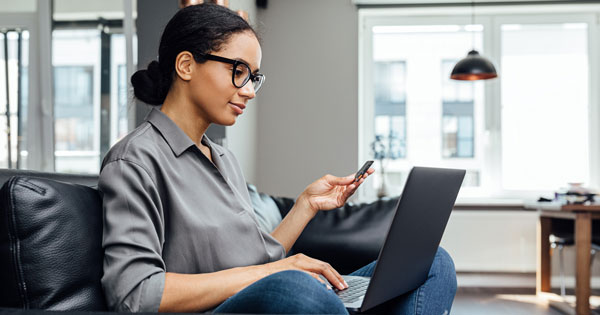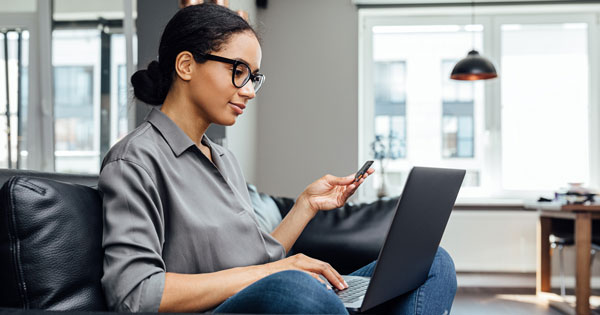 by Allison DiRienzo and Jen Whittemore
Meet Sophie, the (imaginary) owner of a successful small gift shop in Massachusetts. Before COVID-19, her reputation for unique, high-quality gifts kept her store buzzing. It was the kind of place where people lingered, sipped free coffee and hot cider, and were enticed to buy more!
Once the pandemic hit and the state ordered shops like hers to shutter temporarily, Sophie missed her customers' warmth and excitement as much as her sales revenues. What could bring them back when businesses reopened — and attract new people, too? A better digital/Internet strategy — especially before the important holiday gift buying season kicked in.
Sophie knew that clearly, the holidays were looking different this year. She read Google's new research on U.S. holiday shoppers, showing that:
69% would purchase more online than in the past
77% would browse online for ideas, instead of in brick-and-mortar stores
66% would be buying more from smaller, nearby businesses
Having coasted by with a very basic website and social media presence, she decided that the best gift she could give herself was a better digital/Internet strategy. Chances are good that many of you are like Sophie. Facing the holidays and the start of 2021, you are resolving to take a fresh marketing approach. Here are nine steps to push forward — with creativity, energy and purpose — as you ride your sleigh into the new year.
Picture your prime customers:
Who, ideally, do you want to reach? How are their needs and wants changing during the pandemic and beyond, and what new opportunities do they present for you?
Look in the virtual mirror:
Is your online brand — reflected through design, messaging, content and functionality — evolving with these customers' changing needs? For example, if your customers are used to attentive service at your brick-and-mortar store, do they feel it on your website? Could you add in a digital stylist service and online chats, to hold customers' hands? When they are browsing your site, do you have an online store to enable instant purchasing? All these features will not only help you sell more, but if your site is easy to use both on desktop and mobile devices, it will be more searchable on Google, too.
Anticipate your customers' social media habits:
There is a good chance consumers are spending more time on social media like Facebook and Instagram than on your website, so create storefronts there with links to your ecommerce site. Take advantage of Instagram's "product guides," which let you categorize your merchandise by theme to drive more cross-selling and upselling.
Get personal:
Use the digital space to help customers identify with what you and your brand stand for. Share fun and compelling photos, videos and stories that illustrate what makes you unique. Make the conversation two-way and extend it. For example, if you sell apparel, ask customers to post pictures of themselves in a new sweater, share them with friends, and tag your brand.
Be transparent and real:
Building strong relationships requires transparency — which leads to lasting trust! Social media is perfect for this, especially if there are difficult issues to tackle. Get ahead of them to guide the narrative — e.g., letting customers know well in advance if you expect shipment delays. If individuals are disappointed in a product or service, message them privately, and tackle the problems together.
Use social media advertising:
With about 30 percent of Internet users discovering products and brands through social media ads (GlobalWebIndex), there is a strong case for combining paid ads and organic (unpaid) social media content. Use advertising to target specific audiences, making sure they lead back to your website.
Email:
If you have a substantial opt-in email database in place, the holidays are the perfect time to send your customers gift ideas, valuable advice/recommendations (e.g., clothing staples for Zoom meetings), special pricing, incentives, etc.
Harness the power of multimedia content:
There is nothing like video, images and music to help people see, hear and experience your business. From Instagram Reels to Tik Tok, retailers are now empowered to deliver an immersive and engaging experience, without a professional videographer behind the scenes.
Plan ahead — with flexibility:
COVID-19 has taught us how quickly the business environment can shift, but online retailers still need to make the most of Cyber Monday, Small Business Saturday, and other national holidays where shoppers' interest will be at peak. Plan your content and promotions well ahead, and be ready to shift or create something new if the business landscape changes.
Most of all, enjoy! We have been so excited to observe the ingenuity of retailers determined to build new markets, find new channels for their products, and tap into creative resources they didn't know they had. Wishing you the happiest, healthiest and most satisfying of holidays — with robust sales and the gift of confidence in the year ahead.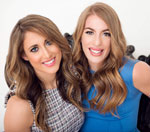 Allison DiRienzo and Jen Whittemore are Co-founders of Wolf Dog Marketing, a boutique digital marketing agency that helps entrepreneurs and businesses to start and grow online. Contact them at info@wolfdogmarketing.com or 508-577-9916 or see wolfdogmarketing.com.