October is here and retailers are ready to scare the competition away with tons of holiday deals, promotions, and most of all, products. This year's buying season is once again looking upbeat, with October of 2018 up 5.7 percent year-over-year for holiday sales. Research is showing that consumers are doing their festive shopping earlier in Q4, which is already here! Are you ready to roll?
Your store is most likely already stocked with trending holiday products, but in case you need some last minute inspirations to woo your customers, Independent Retailer has a list of hot items that should be on every retailer's shelves. Wrapped up in a bow and ready to go, here are some unique and quick selling products for this year. Let's get to work!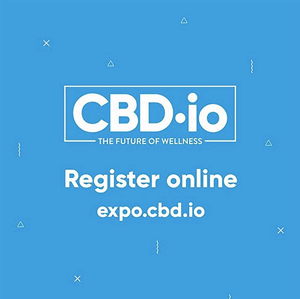 The Largest and Most Successful CBD & Vape Show in the U.S.
With over 270 vendors and a slew of amazing features, CBD.io attracts buyers from all over the world, including several big box retailers such as Costco, Walmart and GNC. Attendees can shop from over 400 brands, labs and a slew of amazing new CBD products. Located at the Las vegas Convention Center on November 22 and 23, this trade show is one you won't want to miss.
CBD.io
Tel.: 702-323-8875
expo.cbd.io