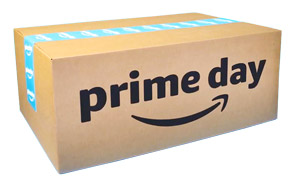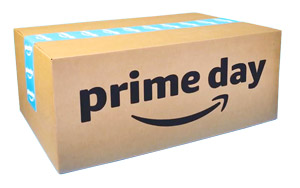 Amazon Prime Day started just five years ago, but is already a record-breaking sales event for the ecommerce platform. This year, Amazon sold more than 175 million products worth $7.16 billion on Prime Day, up 71% from 100 million products worth $4.19 billion in 2018. Dubbed "Black Friday in July," Prime Day is the third-largest shopping event in the U.S. after Cyber Monday and Black Friday. It is also credited with reshaping back to school shopping patterns, as many consumers now start their shopping in July during the event. In fact, 84% of retailers say that Prime week is the most important time for driving online sales during the entire back-to-school shopping season.
However, Amazon isn't the only one benefitting from this new retail holiday. Of course, third-party sellers on the marketplace see an increase in sales during Prime Day. Third-party Amazon sellers, which are mostly small to medium-sized independent businesses, brought in $2 billion worth of sales during Prime Day's 48-hour sales period this year.
Polly Kay, marketing manager at English Blinds tells Independent Retailer, "A lot of savvy small businesses really cashed in on Prime Day this year by making use of Amazon's new Storefronts feature, designed to showcase small, local, and niche businesses and level the playing field somewhat between them and the big players." Polly says that indie retailers on Amazon selling handmade and custom items did particularly well thanks to Storefronts. "Integrity Bottles, a handmade glassware firm, offered Prime Day deals on several product lines and sold all 600 of one of their most popular handmade items discounted for Prime Day as a result."
Indie retailers outside of Amazon saw a lift in traffic and sales as well. According to a survey by Fluent, 59% of respondents made a purchase from retailers other than Amazon. A third (33%) of respondents cited free shipping as a main factor when making a purchase on Prime Day, 31% said that price was the tipping point, and only 3% looked at the seller as a primary factor for consideration.
Overall, more than 250 retailers held rival sales events. CNBC reported that niche retailers across the industry saw a 30% sales spike. Eli Finkelshteyn, CEO and co-founder at Constructor.io tells Independent Retailer that "For non-Amazon companies having sales, search volume increased an average of more than 500% on Prime Day." She says that overall, people's purchase intent was very high over that two-day period. "Non-Amazon sites saw 4x the typical amount of purchases per user these past two days." In other words, shoppers were buying, not browsing.