By Theresa O'Neil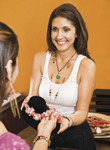 When you hear the word "loyalty," chances are what comes to mind is some type of punch card or points-system – spend a certain amount of money, get something for free. I am willing to bet you have at least one of these cards in your wallet or subscribe to a similar program – and maybe you even use these tactics in your own store.
Transaction-based loyalty programs are focused on driving repeat sales from one consumer. Altogether, it is a very one-dimensional system that falls short when it comes to developing meaningful relationships between a retailer and its customers. And it is the relationships, not necessarily the rewards, that are crucial in keeping customers coming back.
Engagement-based loyalty is focused on developing relationships with customers, to turn repeat purchasers into brand advocates who in turn can influence communities of consumers. Because independent retailers are more limited in scope and often have a smaller customer base, they have a distinct advantage. With a narrow focus, it is easier to truly understand and know your audience, placing these retailers in an optimal position to leverage those relationships and engage their customers to extend loyalty far beyond just repeat transactions.
Consumers today are educated, tech savvy and looking to engage with the brands and retailers they are most passionate about – now it is up to you to take action. Here are three tactics independent retailers can use to create their own engagement-based loyalty strategy.
Ask for Reviews
Product reviews provide a wealth of information for retailers to learn about the shopping behaviors and product opinions of their customers. Engage your customer base by asking them to leave reviews. For customers, the very act of leaving a review breeds more loyalty than even making the initial purchase. Independent retailers should look to reviewers as the foundation for their community of brand advocates. Often the shoppers who like to share their opinions online with brands and retailers are more likely to voice those same opinions among their networks, whether among friends and family or online.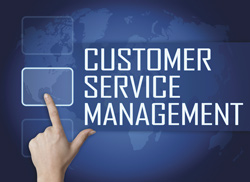 Shoppers place a great deal of trust in the verified opinions of other shoppers. In fact, a study conducted by Dimensional Research found 90 percent of consumers say buying decisions are influenced by product reviews. The content garnered from product reviews will not only help you understand what customers are looking for and what products you should be offering, but when displayed on your website, reviews are also a tool to help drive sales.
To foster engagement with its brand, office supply retailer Staples created an online message board called the Staples Boardroom. Members move through the ranks of badging, from Intern to CEO, based on their level of contribution. Users earn points, and are thereby promoted in rank, by leaving product reviews, sharing that feedback on Facebook, engaging with other users, etc. With this program, Staples is able to generate review content directly from its customers, recognizing them for their contributions.
Gather User-Generated Content
In addition to reviews, independent retailers can solicit other types of user-generated content from their customers through engagement-based loyalty programs. Many recognizable retailers, such as ULTA Beauty, New Balance and Anthropologie, use designated hashtags to engage with customers and collect photos of people actually using products from social channels.
Just as consumers are more apt to trust the opinions of their peers, they also find user photos and videos to be more trustworthy as well. In fact, one study found that 63 percent of consumers trust consumer photos more than those from brands or retailers. By getting users to engage with photos and videos, you can generate more awareness for your brand while getting trustworthy content to help foster consumer confidence in your products.
Offer an Incentive
Most importantly, independent retailers must understand that engagement is a two-way street. Just as in any relationship, it is unfair to take without giving back, so every time a customer engages with your brand, they should receive some type of benefit in return.
Rewards should be dependent on your industry and your niche as a retailer, yet still provide a clear benefit to the customer. Once you know how you want to engage with your customers, determine how to reward them for their continued participation with your brand. These incentive systems come in a range of models. You can develop platforms for customers to rack up points that can be cashed in for gift cards or provide early access to sales or premium content, all for continued engagement with the brand.
Engagement-based loyalty programs open clear channels for feedback from the most loyal of advocates of your brand. The customers, who are engaging with your brand, providing reviews and other user-generated content, are passionate about you. They are the ones who will not desert you for small mistakes or a one-time mishap. By engaging these customers and giving them a voice, you are offering them the opportunity to provide genuine feedback, which in turn drives you to smarter business decisions in the future.
With transaction-based loyalty, the end goal is merely repeat purchases from a single customer. While repeat purchases and steady sales are a great first step, engagement-based loyalty opens the door to further foster the relationship between your brand and the customer, turning that repeat purchaser into a brand advocate who brings more repeat customers to you.