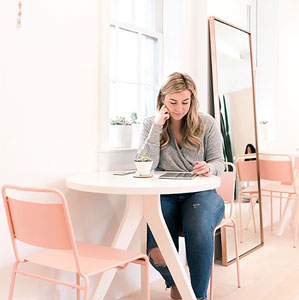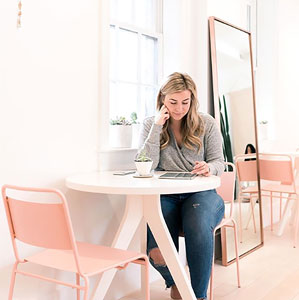 Over the past few years, malls have been trying to repurpose vacant space from lost retail tenants. Many property managers sought to replace traditional retail stores with more experience-driven attractions like gyms, restaurants, arcades, and more. But, according to CNBC, these new experiences are not drawing in any extra traffic.
That does not mean mixed use spaces don't work. Last year, we profiled Stanley Market, a mixed-use indie marketplace full of retailers, breweries, local cuisine, boutique fitness studios, office space, and more. It seems that the key to successful mixed use spaces is finding a complementary attraction that offers a captive audience.
Retail Dive recently profiled an independent retailer named Take Care. As you may guess, Take Care is a self-care themed store with a soothing ambiance reminiscent of a spa. Store owner Becky Waddell told Retail Dive that shoppers would remark on how they wish they could stay and hang out in the store. So, she added coworking space as a service within Take Care. Overall, the space focuses on building a community where shoppers and workers feel welcome and at peace. In addition to coworking space, Take Care also offers beauty and grooming services, and a variety of classes on sustainable living, beauty, and more.
Office Depot has also added coworking spaces to several of their retail stores in the past year. According to Chain Store Age, "The dedicated coworking space at Office Depot offers a range of options, from private offices and conference rooms to dedicated desks and daily drop-ins, along with several membership plans. Customers have access to mailing, shipping, marketing, printing, concierge services, tech support and more. Members also receive exclusive access to events, speaking engagements and other networking opportunities hosted at the space."


Office Depot says coworking is a natural extension of their retail stores because they have all of the necessary office supplies, business services, and IT support right there. According to Forbes, the change in how people are choosing to work is influencing how people choose to shop. "We're seeing the lines between coworking and retail start to blur — and that has positive implications for brick-and-mortar stores."
In addition to retailers adding these areas, coworking spaces are starting to add retail. WeWork launched a retail component called WeMRKT that allows coworking customers to sell their products, serving as a test pilot before going to market or to get feedback before launching new merchandise.
Retail and coworking may prove to be a dream partnership. It's an effective way of placing products in front of a captive audience while also mitigating some of the harsh expenses associated with operating a brick and mortar storefront. Plus, there's plenty of opportunity for sales. Retail Dive reports "43% of employed U.S. workers will be remote at least some of the time and flexible coworking spaces will grow to 30% of all office stock by 2030. The concept may drive a high-end consumer into those spaces, too, with the average household income within a 3-mile radius of a coworking retail space coming in at $100,000."