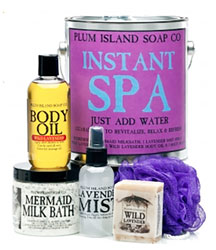 The Man Can is Plum Island Soap company's best-selling gift set. The Man Can is a gift bucket filled with men's grooming products including soap, shave gel, oil, an exfoliating mitt, and moisturizing hand butter. The all-natural grooming products have manly spicy and woodsy scents, and are packaged in a unique paint can container.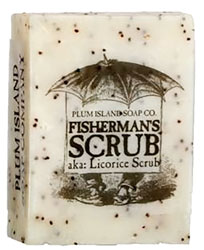 In addition to The Man Can, Plum Island Soap offers many individual bath and body products for men, women, and baby. Other popular men's items include Fisherman's Scrub Soap made with anise oil, blue poppy seeds and a black licorice scent.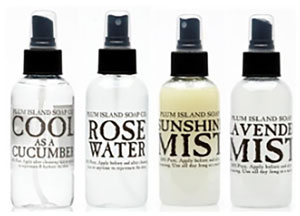 Plum Island's hydrating spray mists are another best-selling product that is perfect for spring and summer gift-giving. The 4-ounce mists come in cucumber, rosewater, lavender, and sunshine scents. The sprays are great for using as a facial toner after cleansing or as a refreshing spray throughout the day.
Incorporating grooming products into your store as gift baskets or bundles is a great way to introduce shoppers to the products. With Father's Day, weddings and graduations looming in the coming months, people who receive the gifts are likely to come back and purchase items individually. Overall, bath and body gift products are a great way to expand your customer base and build demand. Contact Plum Island Soap Company for wholesale pricing.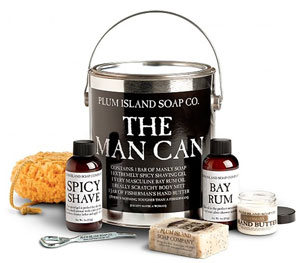 Plum Island Soap Company, LLC
205 Northern Boulevard
Newburyport, MA 01950
Tel.: 978-465-0238
www.plumislandsoap.com