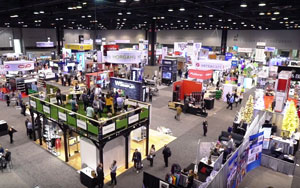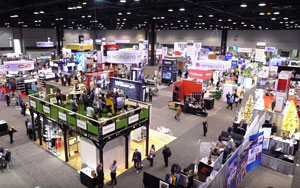 Are you a true digital native who runs your ecommerce store from multiple electronic platforms and devices? If so, IRCE may be the one trade show you need to attend this year. Built as the original one-stop-shop for e-retailers, the upcoming 2019 conference and trade show will offer retailers all that your digital business needs to stay on-trend and ahead of the ever-present competition. New for 2019, IRCE will co-locate with sister shows GlobalShop and RFID Journal LIVE! Retail, forming one cohesive show known as RetailX. Taking place in the heart of the windy city of Chicago, June 25-28, 2019 at McCormick Place, this year's upcoming IRCE show will once again be breaking new ground.
Offering over 130 informational and educational sessions on a wide array of topics that are central to ecommerce store owners everywhere, the strength of the IRCE show is in its curated content. The roster of speakers and session leaders is without comparison to other shows, and offers attendees a rich environment where open communication and networking are the name of the game. The show's packed agenda is created using input from the industry-leading editorial team at Internet Retailer magazine, providing attendees with in-depth workshops and hands-on experiences covering covering topics that matter.
The conference offers three comprehensive session tracks on Tuesday June 25: Ecommerce technology, Amazon & Me, and Ecommerce Boot Camp: Muscle Up to Grow. On Wednesday, experts cover Strategic Guidance for C-Suite Execs, Omnichannel Goals, Marketing Vitals, Building Brand Value, and What to Bet On for the Digital Future. Thursday's focus areas including Thriving in the Amazon Age, the Power of Marketplaces, Advanced Marketing Strategies, Optimized Operations, and Online Merchandising.
While you're at the conference, be sure to check out the hundreds of exhibitors in the IRCE hall, offering nearly 600 top technology vendors, ranging from security to RFID to retail site design and payment technology, the exhibit hall will be packed with vendors suited exclusively to ecommerce retailers and merchants. And, your entry pass to IRCE will also give you access to the RFID Journal Live! Retail and GlobalShop show floors, combined in 2019 to form RetailX.
IRCE @ RetailX will be held June 25 – 27, 2019 at McCormick Place, Chicago. For additional details on the IRCE conference agenda and speakers, or to find travel and hotel discounts and deals, register at www.irce.com.
IRCE @RetailX
June 25-27, 2019
www.irce.com