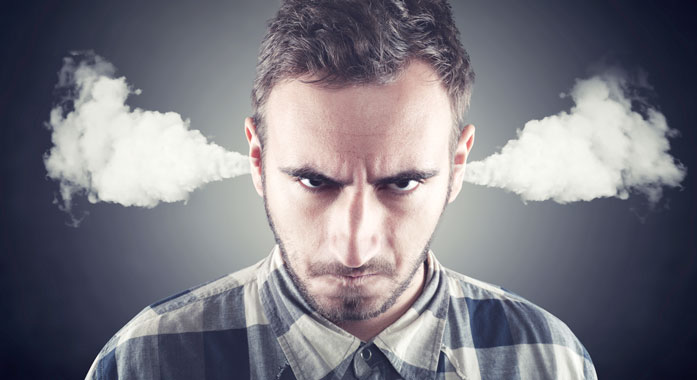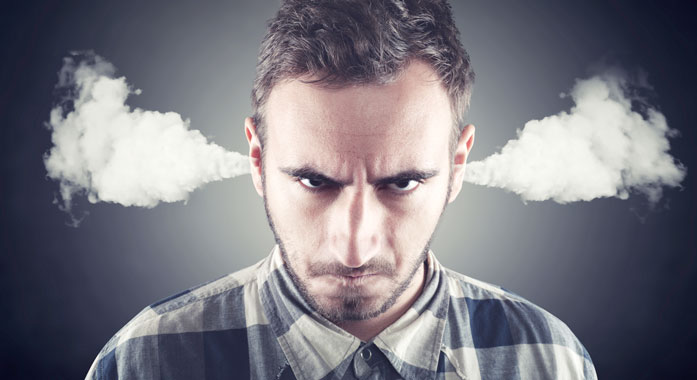 The holiday season is a stressful time for everyone, including shoppers and employees. It's inevitable that every retailer will have an upset customer at some point during the holiday season. No matter what the cause of the complaint, it's essential that retailers address and de-escalate the situation promptly so that the customer is satisfied and that the situation doesn't spiral into something bigger.As a customer service refresher for the holiday season, teach your employees the "BLAST" technique.
Believe
The first step is acknowledging there is a problem. Believe the customer and what they are telling you. Sure, it is possible they are lying — but operating under that assumption or even suspicion will only make the situation worse, even if it is true. Use phrases like "I understand" along with positive body language to make the customer feel comfortable and heard.
Listen
Instead of waiting for your turn to speak, actively listen to what the customer is saying and digest the information. Make sure they know you're truly listening to them by repeating their concerns back to them. This also provides an opportunity for clarification and for the customer to provide any additional details.
Apologize
Once you have fully listened to the customer's complaint and confirmed that you understand the situation correctly, the first thing you want to do is apologize. Say the words "I'm sorry." It's very likely that the problem is not your fault and that you did nothing wrong, but that is beside the point. Customers coming forward with a complaint expect an apology. Providing a sincere apology that doesn't lay blame will significantly help to diffuse the shopper's frustration and make it much easier to come to a solution they are satisfied with.
Solve
Take a moment to think through the information the shopper provided you in their complaint: ask yourself how the situation can be improved. Even ask the customer "What can I do to make this right?" Solutions should be within reason, of course, but by including the customer in the solution, the customer will feel less frustrated and powerless; asking them this simple question will help them feel empowered and help to calm them. Especially during the holiday season, employees should be empowered to take the necessary actions to repair a customer complaint.
Thank
Only four percent of customers actually come forward and say something if they have a problem or a negative experience with a brand. That means the other 96 percent of unhappy customers never even give you the opportunity to realize there is a problem, let alone fix it. Even though helping an upset customer can be very stressful, it is better for your business to know when something is wrong so you can prevent it from happening again. Be sure to tell the customer "thank you" for letting you know about their experience.
This technique may seem obvious. In fact, you and your employees likely already do something similar to BLAST when dealing with customer complaints. Having the acronym and a general guide to work off of helps employees remember what to do in the heat of the moment: Believe, Listen, Apologize, Solve, Thank.
Tips for Handling an Upset Customer
Never take it personally
Yes, the customer is upset. But, they are not upset with you or towards you, specifically. Keep that in mind during your conversation. Become their ally instead of becoming defensive.
Stay calm
The customer will feed off of your energy and emotions. By remaining calm and collected you encourage them to do the same. But, if you also become upset, the customer will become more upset and the whole situation can spiral. Lead by example with your tone, body language, and attitude.
Empower your employees
The best way to resolve a customer complaint is immediately. If employees need to get every situation approved by a manager, especially if there is no manager on duty, we create more opportunities for things to go wrong. If there's a communication breakdown and the manager never calls the customer, or the customer has to re-explain their situation, things will only get worse. Trust your employees to make good decisions and empower them to act, especially during the holidays when everyone's time is precious.
Actively listening is the most important step
Oftentimes, customers just want to be heard. A discount, refund, or freebie isn't always necessary. Just a sympathetic ear.
Follow up
Try to get every customer's contact information, and make sure they have the store's information. A handwritten note goes a long way, but even just a quick email to follow up on their experience to see if the one unhappy customer is now satisfied can turn them into a truly loyal customer.