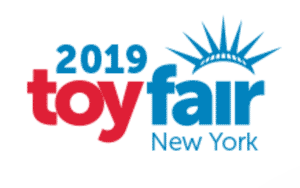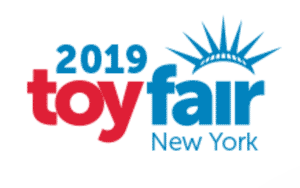 New York Toy Fair is a B2B trade show for the toy industry hosted by The Toy Association. Every year, 30,000 global attendees flock to the Jacob J. Javits Convention Center in New York City to see what's new, what's next, and what's hot in the world of toys.
Kristin Morency of The Toy Association says, "Opening day of Toy Fair feels a lot like Christmas morning. Hundreds of thousands of innovative and classic playthings are showcased by about 1,000 U.S. and international exhibitors across a staggering 440,000+ net square feet of exhibit space. From collectibles and role play toys to board games and outdoor playthings, the Toy Fair playground has something for everyone."
Every year at New York Toy Fair, trend experts reveal the top toy trends of the year during a "Toy Trends Briefing" using product examples pulled directly from the show floor. Trends incorporate a mixture of classic toys along with new and cutting edge technology Retailers can also see what's new with a collection of unique and never-before seen toys in the Launch Pad.
In addition to thousands of toys, attendees can sit in on educational sessions on a variety of topics ranging from toy safety standards to global market research, toy inventions, specialty retail, and more. The Toy Association recommends making the most out of your time at Toy Fair by planning ahead and building at least one of the many sessions offered into your schedule.
Part Christmas morning, part giant playground, and part innovation lab: you truly never know what you will find at New York Toy Fair. For example, the iconic best-selling Tickle-Me-Elmo was first spotted at Toy Fair. As Kristin says, Who knows, you may see the next "it" toy this February – and you can tell your kids you saw it first at Toy Fair '18!" Visit www.toyfairny.com to register.
Toy Fair New York
February 16th – 19th, 2019
Jacob K. Javits Center, New York, NY
www.toyfairny.com