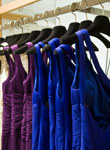 By Rob Caskey, VP Marketing, Liquidation.com
Many independent retailers rely on local wholesale outlets or tradeshows to purchase their goods. Another efficient option is to tap into trusted online sites that sell returned, overstock and refurbished items—aka the secondary market. There are numerous benefits to sourcing these types of products online, including greater product range, access to detailed product information, flexible quantities and shipping options, and a faster purchase cycle, which shortens the traditional buy-to-ship timeframe. Here are some tips to help you form a strategy when purchasing returned, overstock or refurbished products online.
1. Understand what kind of buyer you are.
Your needs may be different if you are a boutique shop owner versus a flea market seller. For example, a boutique owner might want consistent, high-quality merchandise within a specific product category while a flea market seller may want bulk, good-quality inventory across a variety of product categories available at a heavily discounted price to resell for a good profit margin.
2. Know your competition.
If you are reselling in a potentially crowded marketplace, take a close look at what the competition is selling and how much buyer demand exists for the product you plan to sell.
3. Understand what you are purchasing.
Look for online marketplaces that provide superior product information such as detailed product descriptions, digital images, shipping dimensions, condition codes and technical information, if applicable.
4. Know your condition codes.
Products on the secondary market can range from new, light use and heavy use to refurbished, shelf pulls and salvage. Click HERE for an explanation of each product code.
5. Select the right online vendor.
Find a vendor that has ongoing relationships with the top retailers and manufacturers. In addition, look for a site that has service offerings to help you navigate your way through the sales process, such as email alerts for available product, search tools, My Account information and transaction settlement.
6. Calculate shipping costs.
To reduce fees, look for inventory sources that have distribution centers near your geographic region and will either allow you to pick up your goods or will provide discounted rates on regional shipping. If you must source from suppliers that are not nearby, look for sources that have negotiated rates with major carriers.
7. Determine the right quantity.
Make sure that you are purchasing the right quantity for your needs. It is typical that larger lots provide lower costs per item, but you don't want to purchase more than you can sell.
Ultimately, independent retailers must select the right online vendor, understand what they are purchasing and calculate their costs with a profit goal in mind. By following the steps outlined above, you will find yourself on the path to being a savvy online buyer.
Rob Caskey is VP of Marketing for Liquidation.com, an online sales channel for retailer returns and overstock in over 500 categories. Liquidation.com auctions products from seven of the top 10 U.S. retailers and e-retailers as well as from hundreds of mid-level retailers, offering buyers a consistent flow of quality inventory.