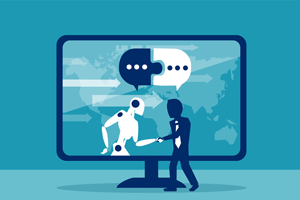 by Keith Phillips
Since the pandemic started in March of 2020, we all learned that our lives could shift with a snap of a finger. Despite the uncertainty of the ongoing supply chain challenges, global unrest, and surging fuel costs, retail businesses continue to experience significant growth. Recently the National Retail Foundation (NRF), highlighted a number of key points retailers should expect in 2022:
Labor shortage
The labor shortage has continued to impact the retail industry and it has been increasingly difficult to find employees, which ultimately impacts customer service. It is also hindering items from being delivered to the store and homes. The labor shortage is not only confined to the store, but it extends to all parts of the supply chain.
Retail revitalization
Toys R Us, a brand that was thought to be dead, is making a comeback with a store located in the American Dream Mall and has also announced that it is partnering with Macy's and will be in 400 stores.
Grocery stores
Grocery stores are expected to see 20 percent of all purchases from online orders by 2027. Third-party operators such as Uber Eats and Doordash have become a major source in terms of how consumers get groceries delivered, but grocery stores continue to improve their direct-to-consumer delivery to capture more market share.
Making the Right Investments
Retailers have been looking at a variety of ways to solve ongoing supply chain issues. One easy way to address many of these issues is by investing in their Distribution Centers with warehouse technology, which is one of the most critical components of the supply chain. The expected outcome of an investment in Distribution Centers are products being delivered accurately and on-time to the customer or store every time.
Smart retailers are investing in voice/multi-modal automation, which has proven to optimize workflows and employee performance for all distribution center functions. From receiving and putting away to packing and loading shipments for delivery (and all processes in between), voice/multi-modal-enabled workflows remove time and errors from warehouse activities.
Voice Automation Can Help Fill the Void
As retailers worldwide continue to struggle to find skilled workers, voice automation can help fill the void. Voice automation consistently helps warehouses operate 30 percent more efficiently and provides picking accuracy, exceeding 99.99 percent. Another benefit provided by voice automation is the ease in which new and temporary workers can be brought up to speed and on the floor working faster. In fact, temporary workers can deliver the same efficiency and accuracy as full-time experienced selectors through voice automation.
From an affordability standpoint, the value of voice automation cannot be matched. Look for providers who offer Solution as a Service subscription models, which enable companies to deploy voice automation more easily and affordably throughout their distribution center. Typically, these models reduce the upfront capital investment for new customers by as much as 80 percent, and they also help establish consistent operating costs and stabilize the year-on-year budgeting process.
As customer expectations continue to rise, automation will be critical and companies that have not taken the initiative to optimize their distribution operations will struggle to deliver the flawless experience that is expected of them. Automation has become a necessity for success in today's fast-paced world. Retailers cannot sit idle, as consumers will expect more of retailers in 2022 than ever before. Expectations are through the roof and forgiveness is in short supply.
Keith Phillips is President & CEO of Voxware, Inc., leading provider of Voice-based warehouse automation software and supply chain analytics solutions. Companies rely on Voxware to improve speed, accuracy and efficiency through multimodal technologies across all functions and workflows in the distribution center.