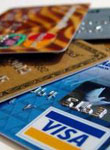 Swipely, a powerful technology that enables local merchants to accept credit card payments, understand consumers, and retain customers with its automatic loyalty rewards program, unveiled its "Winter '13" product release, which includes a new Customer Relationship Manager (CRM) tool. The tool shows independent merchants when each customer last came in, how much they spend overall, their lifetime value, who their best customers are, and new vs. repeat customers. Existing Swipely customers already have been upgraded to the Winter '13 release. For new customers, Swipely is a good fit for independents accepting more than $30,000 in monthly credit card sales, the company says.
Swipely, a tool that works by unlocking data that flows through a merchant's credit card network, integrates seamlessly with every major POS and terminal. Swipely transforms the electronic payments infrastructure that costs U.S. businesses $70 billion annually from a commodity to a marketing tool. It helps merchants understand customers and grow sales, without installing new equipment, and with little or no new cost to merchants, according to the company.  Swipely builds a profile for each card-paying customer, and provides marketing tools to reach out to customers and invite them back. Merchants can add notes about customer preferences or edit contact information to quickly save insights and re-engage customers online after they leave the store.
Now optimized for tablets, including the iPad, merchants can use Swipely's online dashboard wherever they are. New in the Winter '13 release, Swipely now helps multi-location retailers aggregate sales trends across all locations, or at the individual store level. Weather, Facebook posts and other factors that impact buying patterns also appear in Swipely's Daily Journal. With the new Swipely Heat Map, merchants also can monitor sales performance by hour.
In addition, while some payments companies can take up to 30 days to release funds to merchants, Swipely says it offers next-day settlements on every payment, including on American Express transactions for qualifying merchants thanks to Swipely's new American Express OnePoint partnership available in Winter '13. The company has grown to power a quarter billion dollars in sales, and offers insights into 500,000 customers, founder and CEO Angus Davis notes.