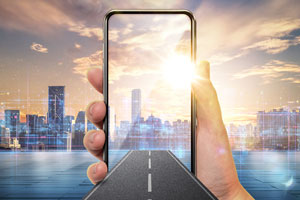 by Jordan Erskine
Business happens in cycles. When technology opens up the floor to something new, corporations adapt and find ways to utilize the development, and then there tends to be a lull. It is in these lulls that ideas can really kick off for retailers. Some businesses get comfortable, but others push their companies forward through a strong culture of innovation. Making sure your business is in the latter category comes down to perspective and creativity.
Innovation is More Than Tech
Innovation is not always about mechanics or digital intelligence. Instead, innovating is about making people's lives better by doing something that has not been done before. This encompasses technological leaps, of course, but there are plenty of other ways to innovate. For example, improving your processes to give customers a better experience can be a huge innovation, or restructuring your business model in order to offer more services and save consumers time is something that is sure to be talked about. These ideas may be less flashy, but they will have a drastic impact on your bottom line nonetheless.
Experience Drives Modern Consumers
The real drive behind all innovation, regardless of the mechanism, should be the customer experience. Every industry is turning towards a consumer-driven model, from retail shopping to stock brokers. In this decade, customers are demanding more input into how, when, and where they purchase goods and services. It is no longer enough to offer merchandise at a cheaper price or services at a faster pace. True innovation solves problems and brings people more joy through their full purchase experience, from start to finish.
This consumer-centered strategy will inform the decisions of industry disruptors for the foreseeable future. Customers are looking for more flexible vacation rentals, such as AirBnB. Another example is Cotopaxi, which allows consumers to feel better about the things they purchase. The market needs in your industry may vary, but the basic principle remains the same.
Overcoming Market Pushback
It is easy enough to say that businesses should innovate in order to stay competitive, but there are always obstacles. In manufacturing, for example, most established facilities have been stuck in the same pattern of running things as quickly and cheaply as possible. As a new business, Dynamic Blending wanted to go against the grain and shake things up, providing broader access for indie brands. In the beginning, they had to provide that exceptional customer experience by showing instead of telling entrepreneurs that the investment in their success was worth a higher price tag. It did not take long for that success to turn into more business in the form of repeat customers and referrals. If you build an innovative experience instead of only an innovative product, more customers will come.
Agility and Creativity Win
Then along comes that lull. When things are humming along, business is growing and cash flow is steady, but this is not the time to rest. It is the time to push forward, reinvest profits into your company, and find more innovative ways to serve your current customers as well as find new ones. A constant willingness to evolve and ride the edge of what is possible is what will carry businesses through world-altering events, such as global pandemics, uncontrolled inflation, supply chain disruptions, and a complete shift in the way we collectively think about recreation, work and family life.
Put Some Heart Into It
Many brands make the mistake of relying only on data and market predictions to inform their innovative processes, but what they do not understand is that part of the experience for today's consumers is building a relationship with the brands they support. Choosing to solve problems that are personal to you as an individual and to the company as a whole and telling a story with each transaction can be valuable ways to find innovations that really motivate customers to keep them coming back for more.
The more innovative products and services that come from businesses with a robust culture can encourage workers to think about their customers along every step of the way and constantly bring new ideas to the table, even when technological developments are lagging behind. Perpetual disruption of your own business model is by far the best way to stay ahead of competitors who are trying to do the same thing.
Jordan has almost 20 years in the beauty/skin care industry and currently serves as Co-Founder & Principal for the award-winning contract manufacturer Dynamic Blending. He has spent his entire career in the manufacturing and R&D world.