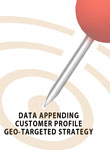 By Shepard Morrow
Local businesses don't have the same resources at their disposal as national brands when it comes to online retail marketing. But here's the good news: you don't have as big an audience to reach either. The internet makes it easier than ever to put your resources to more efficient use, targeting just the people who want what you offer.
This strategy of focusing on local relevance has also proven to be effective for local stores that belong to a regional or national chain. Local strategies help generate leads, develop trust, and increase engagement.
Developing an effective local online retail marketing plan requires doing the basics – directory listings, PPC campaigns, creating web content optimized for search engines, content marketing – but there are also many new and innovative strategies that you can use.
Get ahead with these local marketing ideas for retail businesses
Co-Registration
One way to maximize your content marketing investment is to use it to gain access to new qualified leads. Co-registration communities, such as RegReady, provide just that. These communities provide a way for you to build your mailing list and sales leads by working with relevant partners. For example, a sports ticket company can get user permission to share leads with a sports memorabilia company.  When considering a co-registration community, look for one that allows you to pick your partners to ensure that you get greater relevancy from the leads that are attained.
YouTube Videos
This may not seem "innovative," but it is for local retail businesses. Often, only larger companies take advantage of video on their web pages for online retail marketing. Local retailers who take advantage of the strategy often have a big advantage over other local competitors – even franchises of major chains. Videos are great for local search engine optimization as well as local link building.
Link-Building with Local Publications
You may not have the resources for a massive link-building campaign, but a link from a local magazine or newspaper can pay off big in terms of local visibility and local search engine ranking. Reach out to smaller publications, as they are more likely to welcome new one-off content. Write about a topic that you're passionate about or qualified to cover, and then include a link to your retail business in the bio.
Optimize Your Facebook Page
It's likely that all your local search optimization efforts have focused on your website, and for good reason, organic search continues to be the number one driver of traffic. However, with the release of Graph Search, Facebook has entered the online retail marketing arena in a big way. Their local search is different from search engines like Google because it focuses on 4 things: people, photos, interests and places. It's the last one that's crucial for local retail business owners. These search results are personalized based on users' connections, so having a presence on Facebook isn't enough (although it's an important first step.) You have to be engaged with your followers. It's also important to note that local optimizing for Facebook Graph Search isn't the same as local optimizing for search engines, so it's important to find an online retail marketing expert who understands the difference.
Many retailers that I work with find that simply starting an online retail marketing strategy with the help of a professional puts them ahead of competitors. They're often surprised at the number of qualified leads that they gain as a result.
Making use of new, more advanced techniques can help put you further ahead of the game, leading to greater local visibility – and even more traffic for your location.
Shepard Morrow is the head of Location Traffic, an internet marketing and business consulting company in Pennington, NJ. He has helped many businesses to increase sales through improved retail marketing online. Learn more at LocationTraffic.com or call 609-737-8667.
This article originally appeared on Location Traffic Blog and has been republished with permission.