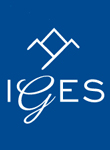 The 2018 International Gift Exposition in the Smokies (IGES) reported an increase in exhibiting suppliers, along with a reported increase in buyer orders at its annual gift show, Nov. 3-Nov. 7, 2018 at the Sevierville Convention Center in Sevierville, Tenn., and the Pigeon Forge LeConte Center in Pigeon Forge, Tenn. More than 550 exhibitors of souvenirs, toys, apparel and more connected with buyers from specialty stores across the U.S., the Caribbean, and Canada, making it the largest and most comprehensive IGES event to date.
"I spent more money in Sevierville than I have at any of the other shows," said Gary Aberson, Indiana Caverns. "I found a lot of great products that I didn't find elsewhere"
With this year's theme of "Spend a buck, buy a buck," registered buyers were provided with Buyer Bucks coupons that gave discounts and special offers from eligible exhibitors, and cash back from IGES for placing orders with more than four exhibiting suppliers in Sevierville. Hundreds of buyers placed significant orders and received big savings on their unique top-quality finds on the can't miss Sevierville show floor. Buyer Bucks exhibitors included b.dazzle, Fig Design, Poppy Handcrafted Popcorn, Spin Copter, Stain Imaging, and Zaer Ltd International.
Attendees were pleased to also find on the show floor the return of its Made In America/Handmade Pavilion, featuring unique, handmade and artisan-focused products, along with its first-ever Cash and Carry Pavilion, in partnership with NCA Jewelry Group, where retail buyers could place immediate wholesale orders.
Along with saving money, attendees took advantage of an extended schedule of networking opportunities that included specialized dinners, contests, and spirits. More than 250 people brought more visibility to Dolly Parton's home city with music, food, and giveaways at the Fall Harvest Streetfest, co-hosed by the City of Sevierville. At the Moonshine Mingle, Sevierville guests came together to celebrate another year of the favorite Tennessee show over complimentary moonshine.
"I found some very interesting finds in Sevierville this show. After I did Pigeon Forge and Gatlinburg, I returned for a second day in Sevierville," said Steve Rawlings, Mercer Caverns.
Throughout show dates, Pigeon Forge attendees had the opportunity to win a daily raffle of $100 and a grand prize of an Apple Watch at Walk With Bigfoot. An exclusive number of buyers were specially-invited for dinner, cocktails, and conversation, compliments of exhibiting sponsors, and organizations, like the Zoo and Aquarium Gift Buyers Association (ZAG), used the centralized location to host their annual member meetings.
"While there are other gift exhibits surrounding IGES in Tennessee, this primarily order-writing show has something for every retailer looking for that one-of-a-kind purchase for their stores," said Karalynn Sprouse, executive vice president, Emerald Expositions. "IGES is so special – long-lasting relationships are built here, new products are discovered every day, and, all the while, we have a lot of fun."
IGES 2019 will take place on Nov. 5-9, 2019.
About IGES
Founded in 2000, IGES is an annual gift show in the beautiful Smoky Mountains of Pigeon Forge and Sevierville, TN. As a favorite Tennessee show, it is held in late Fall and draws many buyers from specialty stores across the U.S., the Caribbean, and Canada. The show features more than 550 booths of name drop items for souvenirs, coastal gifts, children's toys & plush, resort apparel and Made in the USA collectibles & keepsakes to stock your retail and online stores. The IGES souvenir gift show is a can't-miss for retailers in the industry looking for top-quality items at wholesale prices. With many opportunities for networking, many of our past attendees have created long-lasting relationships while finding new suppliers exhibiting at the show.
About Emerald Expositions
IGES is owned and operated by Emerald Expositions, a leading operator of business‐to‐business trade shows in the United States. The company currently operates more than 55 trade shows, as well as numerous other face‐to‐face events. In 2017, Emerald's events connected over 500,000 global attendees and exhibitors and occupied more than 6.9 million NSF of exhibition space. We have been recognized with many awards and accolades that reflect our industry leadership as well as the importance of our shows to the exhibitors and attendees we serve.