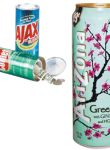 Offering everything from auto accessories and convenience store-style items to keychains, knives and other novelties, Jacob's Paradise is one wholesaler that has all the bases covered. The company was started in 1996 by Luis Arce, who had previously spent time working for other importers.
"I got tired of all the misinformation given to customers, so I started to go on my own," says Arce.
Customer service and satisfaction are of major importance at Jacob's Paradise, according to Arce. He prides himself on being straightforward, and never giving out any misleading information.
"If I can do something, I'll tell you I can," he says, "But if I can't, I'll tell you that too, even if means I lose a sale because of it."
A glance at the company's website, www.jacobsparadise.com will give an indication of the wide array of products offered, According to Arce, it's all about keeping in touch with what the customer base wants, and staying on top of the market. Naturally, a big part of it is good old business sense and instinct.
One of the top-selling items at the moment is the safe can. This is a novelty item used to store jewelry and other valuables. Taking everyday household items like dog food cans, deodorant cans and coffee cans, the folks at Jacob's Paradise convert them, emptying them out and placing tiny safes inside.
The safe cans offered by Jacob's Paradise have a wholesale price ranging from $3.95 to $23.95, and a suggested retail price ranging from $7 to $50. Minimum order requirement is three of any particular style.
The safe cans are just one of the many items that can currently be found on the company's easy-to-navigate website. Arce plans to add as many as 100 new products to the line in the next few weeks alone
Contact:
Jacob's Paradise, Inc.
2879 Metropolitan Place
Pomona, CA 91767
Ph: 800-650-6051
Website: www.jacobsparadise.com