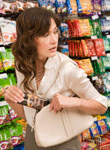 Although more compact in size than an in-line store, with less inventory to track and manage, kiosks continue to fall victim to shoplifting by both passers-by and employees. Just within the month of September and these early days of October, police blotters and local headlines have highlighted multiple acts of kiosk shoplifting. Take for instance, the reported $11,000 worth of phones stolen from a cell phone kiosk in the Mall at Rockingham Park in Salem, MA. In fact, multiple T-Mobile kiosks throughout Massachusetts and New Hampshire have seen an increase in shoplifting recently. And while some culprits use distraction and organized efforts to lift merchandise, others such as a young man now a suspect for a crime at Hayes and Harlington Railway Station in the UK, take their chances on how fast they can run after targeting the cash held at kiosks. If the thought of potential customers being potential criminals isn't worrisome enough, some kiosk owners are faced with employee dishonesty as well. For example, a worker of the Nuvo Cig Kiosk at the Westfield Shoppingtown/Connecticut Post Mall in Middletown, CT, is now faced with the charge of stealing $100 from the cart's cash register.
Kiosks Faced with Outside and In-house Security Challenges
As a contributed piece on security challenges by Bernadette Starzee for Specialty Retail Report, explains, "Because there are so few specialty retailers insured against theft, many thefts aren't reported, so there are no reliable statistics for how much money they lose to theft each year." If in-line and brick and mortar stores, who implement security systems and cameras, and hire loss prevention personnel, are losing $30 million of merchandise to shoplifters each year, according to a CBS News report, imagine the losses suffered by kiosks. During operating hours, one employee often plays the roles of salesperson, cashier and loss prevention personnel, making it easy for something to become "misplaced."
As the Specialty Retail Report highlights, shoplifting prevention should always be a part of your employee training. Employees are expected to:
Stay alert at all times.
Greet all customers.
Ask lingering customers if they need help.
Know where shoplifting is most likely to occure in the location.
Display signs as a warning, "Shoplifters will be prosecuted."
Now while this may protect your cart from potentially criminal customers, in-house shoplifting can also affect your business and bottom line. Prescreening is essential during the hiring process. According to Tom Harnish, writer for American Express Open Forum, "As many as one in three resumes leave out important information, and some estimates suggest as much as 40 percent of all information on resumes is false or misleading." If your interviewee is taking great effort to hide a history, how trustworthy can he or she be on the job? And although they may pass the interviewing stage, there are defense strategies every kiosk cart owner should be aware of to protect from in-house thievery. They include:
Make an unexpected appearance during operation hours.
Spot-check inventory/drawer.
Implement an inventory tracking system.
Encourage anonymous tips.
Check deposits.