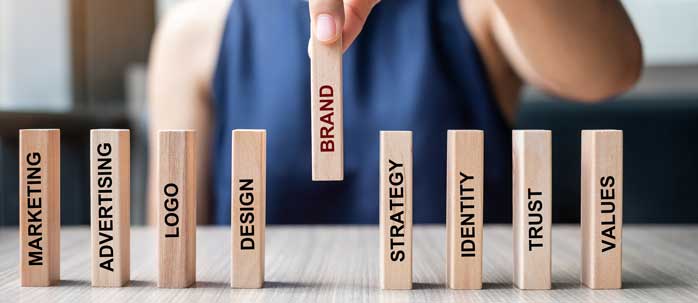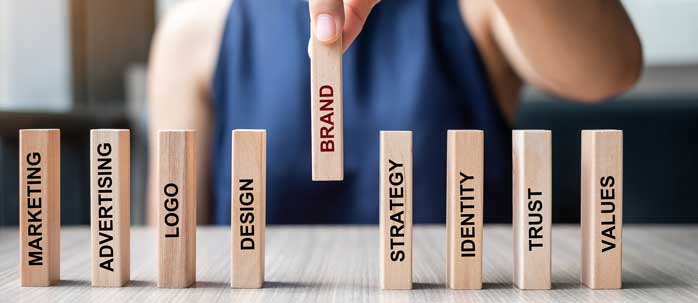 by Daniel Carleton
Small business marketing seems like a no-brainer, especially after a company gets off the ground. The truth is growth-minded Small – Medium Businesses (SMB's) shouldn't just know their customer base. They should regularly review their small business marketing strategies, track market changes, and stay self-aware while doing it.
Any business can start declining if they aren't proactive. These simple tips will make proactive marketing easier, and anyone can start utilizing these concepts in the next five minutes.
Consumer interests change over time.
People change over time. For an SMB, the vital piece is tracking change and putting it to use. Luckily, modern consumers often turn to the internet for market research. Web traffic provides tons of great info about what people look for and where they decide they need it.
Even tech novices can track web activity without breaking the bank. Browser add-ons like Google Analytics record web traffic for specific sites. These types of analytics programs can also crunch custom statistics like how visitors find a website, the times of day they shop, and what pages they visit most. Google Analytics updates itself in real-time, so SMBs stay up to date, too.
What's even better is there's no fee for the basic version of Google Analytics. It's an easy-to-install tool that helps SMBs refine their long-term game plan.
Each marketing strategy should perform to a standard.
In small business marketing, every advertisement should serve a purpose. An ad's "effective frequency," or the number of times customers have to see an ad before they are affected by it, should be as low as possible.
Google Analytics can figure out web ad's effective frequency. But what about paper ads or radio spots? The simple answer is to survey customers. It doesn't need to get too complicated.
A conversational, "How did you find out about us?" can answer two questions: first, where did the customer learn about the business, and second, what convinced the customer to come in the door. With that extra info, SMBs can garner a rough idea of which ads are working and which ones missed the mark.
SMBs can control an advertisement's effective frequency.
SMBs need to remember the only way to improve an ad's effective frequency is by proactively doing it yourself. If certain ads don't contribute to company growth, a little extra something can push uncertain customers in the right direction. Get creative with it. Anything from free branded merchandise to an offer code can do the job. Most profit margins even allow for temporary discounts without losing revenue.
If an SMB prioritizes getting customers in the door over maintaining income, it might consider Groupon Merchant. Groupon offers specials to local customers and has a reputation for casting a wide net and fast. Fair warning, Groupon takes a profit percentage for using their services, but that cost could be worth it, especially for the chance at impressing a big swath of customers. After all, regular customers can snowball into a loyal clientele.
A customer's point of view changes how they interact with a business.
Hard data and customer feedback both help SMBs understand their "customer's point of view," or what the company looks like to consumers. The customer point of view can change just like effective frequency. Small businesses also have more control over it than they think. Changing a customer's point of view or trying to keep it the same are both valid options.
Any SMB can think about their customers' point of view, whether they have marketing data or not. First, consider the question, "Who do consumers think I am?" Then ask, "Who do I want my consumers to think I am?" If the two answers are the same, then great! You're likely headed in the right direction. If the answers are not the same, brainstorm some marketing changes to make the answers look more like each other.
Community presence is just as important as market presence.
The last key to a self-aware marketing strategy lies in community engagement. Having a presence in local committees, at charity events, and as a volunteer can turn a small business into a city staple. To kick-start their community involvement, business owners should look up different charity, volunteer, or mentorship organizations in their area.
It's a great chance to provide human resources, give away branded merchandise, and make the company look generous. And why not have fun with it and pick an organization that has personal meaning? This type of advertising is fun because it isn't strictly business and still helps SMBs look great.
These five concepts can help small businesses keep up with changing times. Customer interests and ad performance can help steer SMB marketing efforts. Businesses benefit from improving their ad effective frequency and from considering their customers' point of view. Finally, community outreach goes a long way toward solidifying a company's local presence.
Armed with this info, any SMB can focus on growth in a proactive, self-aware way.
Daniel Carleton is the Director of Sales Operations of Talus Pay. He has more than 15 years of experience in the payment processing industry and is currently in charge of Talus Payments sales and business development. Since joining Talus in 2012, he has put together many elite sales teams all over the country, all of which have consistently exceeded sales targets.