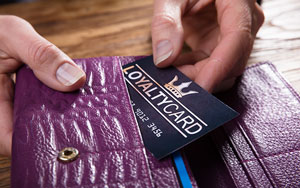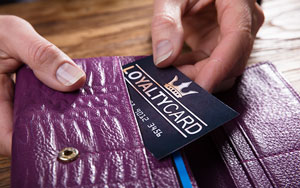 by Nichole Gunn
The customer is always right, but not always loyal. Retail establishments across every industry are aware of this. However, it can be tough to create scalable, measurable solutions to keep customers engaged and emotionally connected to your brand — whether or not they are in your store.
Of course, there is no substitute for providing excellent in-store service and a selection of high quality products. But many retailers overlook customer incentive programs as a tool to differentiate themselves from the competition, inspire sales growth, and retain customers.
Customer incentive programs have many benefits – from increasing profitability to improving reputation and generating referrals. However, before jumping in head first, there are considerations that should be taken into account.
Customer Incentive Program Best Practices
1. Offer non-cash rewards.
Rather than strictly competing on price discounts, which cut into margin and only create temporary brand preference, try incorporating non-cash rewards as a customer incentive. Studies in behavioral economics have shown that non-cash rewards result in longer, more profound changes in behavior than cash rewards or price-related discounts. In fact, according to research by the Aberdeen Group, non-cash rewards are three times more cost-effective than their cash equivalents.
2. Scale the value proposition of your program to appeal to a wide range of customers.
Receiving non-cash rewards is an emotionally impactful experience, but it's important to offer rewards that are meaningful to customers and feel personalized to them. Allowing your customers to choose from a vast selection of rewards will maximize the appeal of your customer incentive program. Additionally, your reward selection should be scalable — with easily attainable, low investment rewards to inspire growth from new or part-time customers and high-end merchandise and travel rewards to build loyalty and retention with top customers.
3. Focus on personalization.
Today more than ever, customer loyalty and brand preference depend on personalization. And while rewarding your customers can be a memorable, highly personalized brand interaction, an effective customer incentive program is about more than just rewards. Your customer incentive program is a chance to bring you closer to one-to-one interactions with your customers. Using data analytics and market research to inform your program design and segment your audience will improve the effectiveness of your customer incentive program.
4. Use your customer incentive program as a source of customer data.
What if you don't have the customer data you need to fully personalize your marketing? While many shoppers are reluctant to hand over their contact data or demographic information to retailers, those same customers will be eager to learn more about your rewards program and redeem their points. Program enrollment is the perfect opportunity to collect customer data you need to inform your marketing efforts in an unobtrusive way. Retailers can gain additional insights about their customers from the engagement reports, program dashboards, and points-driven customer surveys your program provides.
5. Give customers a way to connect — on their terms.
Your customer rewards program provides a platform to engage your customers and communicate with them in a space where you are providing them value. To appeal to today's customers, it's important that you include digital, mobile-ready platforms for customers to redeem their points, shop for rewards, create wish lists, and learn more about your brand. If your business is a little behind-the-curve digitally, a customer rewards site can be a great first step for connecting with customers online. Or, if your business already has a website or e-commerce presence, integrating your incentive program with those platforms gives customers a compelling reason to keep coming back to your site.
6. Communicate across every touchpoint.
Customer incentive programs are an effective vehicle to deliver marketing material to your customers. We have found that the open rates and click rates of reward program-related emails consistently and significantly outperform marketing email benchmarks. Other incentive program communication tools include push notifications, SMS, physical mailers, and site announcements, which give you more opportunities to stay top-of-mind with customers.
7. Incorporate gamification into your customer incentive program.
Gamification is the use of points-scoring and competitive elements to drive engagement for your customer incentive program. Incorporating game-like elements such as leaderboards, spin-to-wins, trivia, and time-limited point multipliers is an effective way to drive sales and keep customers engaged in your brand in between purchases.
8. Strategically structure promotions to align with your organizational goals.
For many retailers, not all of their products are created equal. Using incentive promotions to drive sales for high margin products, new releases, or old inventory can improve profitability and target specific strategic objectives. Customer incentives are a behavioral modification tool. It's up to you to decide what you want from your customers!
Nichole Gunn is the VP of Marketing and Creative Services at Incentive Solutions (www.incentivesolutions.com), an Atlanta-based incentive company that specializes in helping B2B companies improve their channel sales, build customer loyalty, and motivate their employees. Nichole Gunn can be reached at ngunn@incentivesolutions.com.