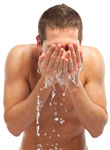 By Jesse Witham
Annual sales for men's grooming products reached $3 billion in 2012, and are projected to grow to $6.1 billion by 2017. For the first time in history, men spent more cash on male-specific toiletries in 2013 than on shaving products. Retailers big and small are taking notice, and are betting big that the trend will only continue to grow.
"Men's Grooming Zone"
The department store giant Macy's recently opened their first "Men's Grooming Zone" in San Francisco, and plan to open more very soon. This new concept will be a section that is dedicated specifically to men's skin care, shaving, and grooming. Products will include cleansers, scrubs, moisturizers, anti-aging serums, shaving creams, and more.
Why exactly are men's specific skin care products needed? This is because there are major differences in the skin types of men and women. Men tend to have a thicker epidermis, have larger pores, and produce more sebum than women. Men also grow more hair, and fight a never-ending battle with shaving related skin issues including ingrown hairs and razor burn. Higher levels of testosterone can also effect collagen production, blood flow, and the number of granular cells. Many skin care lines for men take all of this into account when developing formulas specifically for the male gender.
When considering which brands to carry, there really is no clear-cut leader in the men's skin care industry just yet. Some brands are geared more towards big box retailers like Target and Walmart, while others succeed in department stores, spas, salons, or boutique retailers. When selecting brands to carry in your store it is important to realize that certain products are marketed towards men of different age groups. Determine your target age group and the products that appeal to them. For example, colorful scented body washes and deodorants are geared more towards teenage boys and men under 25 years old.
All natural and certified organic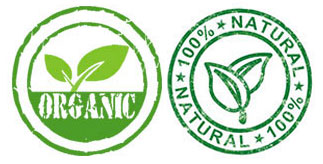 Gaining quite a bit of traction with retailers over the past couple of years are products with all natural, certified organic ingredients. Customers respond well to products that do not use any alcohol, dyes, artificial fragrance, parabens, or gluten in their products.
One of the main reasons that skin care products are so attractive to retailers is the amount of revenue that can be squeezed out of a very small square footage. A retailer can easily carry an entire product line on a small shelf or countertop display. Also, many brands will provide shelving and other point of purchase materials free of charge. As men grow more and more accustomed to using lotions, creams, and serums, the demand to see these products on store shelves will only grow. The opportunity is great for retailers who add these products to the mix and stay ahead of the curve.