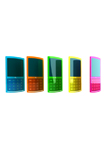 As mentioned in a previous article on blog.wholesalecentral.com titled, "Business Update: Be Aware of Consumer Trends for Quality Results," every organization is looking for quality results, and as an independent retailer, your quality results come in the form of sales, new customers, customer loyalty, and ultimately, profit. The awareness of customer trends plays a large role in the acquisition of these desirable quality results.
However, keeping up with customer trends, whether it be in your choice of marketing channels or hot product offerings, isn't all that ensures quality results. What good is it to drive customers to your shelves if they aren't going to find high-quality products? According to Juran Institute, a quality consulting firm, "The pursuit of superior quality goods and services that meet customer and societal needs is the most important activity an organization must undertake." One wholesale distributor, embracing this outlook and supplying independent retailers with superior quality goods to keep customers returning to the checkout counter, is Mobo USA. Nelson Moya, sales manager at Mobo USA, explains the company's mission, "to manufacture quality products at economical prices that our clients will be able to offer to their customers."
What Makes a Quality Product?
Those interested in researching more about the wireless accessories manufacturer and its product offerings are advised to contact the company and create an online account to view all wholesale price listings, or simply visit the website to see all products advertised with their retail price, ranging from $9.99 to $14.99. In a recent interview, Moya explains that the prices are fair and although some other manufacturers may have competing prices, "Our product will sell three times faster than another company's economically priced product, simply because of the quality of our product.
Acquiring large license deals with Warner Bros. and Peanuts, to manufacture cell phone and MP3 device accessories featuring well-known characters, has led Mobo USA to follow a certain level of manufacturing protocol. As Mobo USA is use to numerous quality reviews for its larger license products, similar practice has been adopted in the creation of its own line of products.
Making Quality Available to All
As many industries have been hit by the recent economic downturn, Mobo USA has taken care of its customers still looking to sell high-quality products but not wanting to overextend themselves. Previously requesting a minimum order size, Mobo USA no loner requires this upon purchase, nor does it support volume discount. As Moya explains, "There might be two competitors in the same area selling our goods, but one can by 100 items while the other can only buy 10. We want to be fair and charge both the same for each item." However, if any of our customers are looking for deals, Moya urges them to check out the website's Special Sales page every month, as some products may be up to 75 percent off.
For more information:
Mobo USA
6000 NW 97th Ave. Suite 14
Miami, FL 33178
Toll Free: 800-601-3209
Website: www.mobousa.com