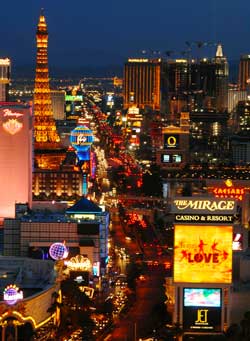 The nation's largest souvenir show returns to the Las Vegas Convention Center with even more new resources including over 1300 booths and a growing roster of networking opportunities for the September 25-28, 2018 edition.
"The Las Vegas Souvenir and Resort Gift Show is the definitive go-to event for souvenir/resort buyers for retail operations of all sizes," says Lisa Glosson, vice president, gift and souvenir, Urban Expositions | Clarion UX. "They know they'll find everything they need — under one roof — from name drop, logo and custom offerings to best-selling designs from every major souvenir/resort supplier."
"Buyers come to see what's new and our 2018 edition delivers in a big way," adds April Holinek, Las Vegas Souvenir & Resort Gift Show Director. "We'll bring together more new, first-time exhibitors than ever and many of our returning vendors have a number of exciting new launches planned for the show."
2018 Show Highlights Include:
MSA |ZAG Networking Breakfast | September 27 – The Museum Store Association (MSA) and Zoo & Aquarium Buyers Group (ZAG) invite museum, zoo and aquarium shop buyers to enjoy a complimentary hot breakfast and an open panel discussion from 8:30 – 10:30 am featuring some of our industry's top retailers sharing retail sales, marketing and business-building strategies to help you make the most of the coming year! Look for more information coming soon.
New Emerging Marketplace Feature – As the newest addition to the show floor, Emerging Marketplace will showcase up-and-coming artists and innovative newcomers – in a range of market sectors.
Expanded Native American Pavilion – Bringing one-of-a-kind designs and other authentic American Indian artisan crafts together with a series of events, displays and daily cultural demonstrations, this popular feature returns to give attending retailers yet another exciting resource to discover new designs and creative ideas to differentiate their stores.
Food Focus – Responding to retailer demand for more gourmet resources, the growing Food Focus area brings together an increasing number of sweets, treats and other gourmet specialties.
Boardwalk Section – Featuring swim, beach apparel and board sport resources along with boutique items – it's the perfect resource for surf shops, boutique stores, resorts and more.
New Intros, New Resources – Retailers will have the chance to see the newest introductions and latest designs from leading brands showcasing destination, resort and tourist merchandise, souvenirs, green products, T-shirts, beach items, coastal and nautical, lake, mountain and lodge, ski-themed products, logo products, shell items, giftware, jewelry/fashion accessories, toys/games and more.
Expanded Made In America Offerings – Responding to continued demand for American-made resources, the show floor will feature an expanded Made in America pavilion, making it even easier for retailers to find the product their customers want. The pavilion will showcase resources in a range of categories.
Goody Bag and Prize Giveaways – The first 100 buyers to arrive at the show on Tuesday, September 25 and Wednesday, September 26 will receive a special shopping bag filled with free gifts from many of the show's exhibitors. In addition, buyers will be able to spin the show's prize wheel for a chance to win an exhibitor-sponsored prize, attraction tickets or restaurant gift certificates that will be given away during the show.
Las Vegas Souvenir & Resort Gift Show
Tuesday, September 25 – Friday, September 28
Las Vegas Convention Center, South Hall , 3150 Paradise Road, Las Vegas, NV 89109
Tel.: 678-285-3976
www.lvsouvenirshow.com