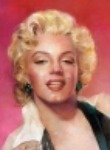 The wholesale leader in metal signs and other popular items has just updated its Website, to make the shopping experience quicker and easier for customers. "The old site got a little outdated, and it was sometimes hard for people to find what they wanted," says Tim Boldman, graphic designer at Nostalgic Images, and the driving force behind the improvements.
A quick look at NostalgicImages.com shows "Featured Products" on the homepage, which change daily. "It gives customers a good reason to check in frequently," Boldman says, "as we're always updating and refreshing our stock." The company has two main shopping focuses, for its popular metal signs and for closeouts, Boldman notes, and the site has been streamlined so customers can find exactly what they're looking for.
"One of our new main features is that pricing, which was formerly visible to all, is now only available to registered buyers," says Boldman. "This helps protect our customers so casual visitors won't see what the wholesale cost of items is."
And registration is simple for retailers. "All they need is a tax ID number or a tax certificate, and a $200 minimum order placed by phone," Boldman says. "Once we sign them up with a name and password, they can then login on subsequent visits and order what they'd like."
Nostalgic Images' new site also features a "New Items" and "Popular Items" category at the bottom of the homepage, and the Closeouts and Metal Signs area is now searchable by category. "We just wanted to make this as simple as we could for our customers," Boldman says, "and we believe we've succeeded.
Coming up, Nostalgic Images plans to offer an updated list of upcoming shows, as well as adding a quick-order form and a place to order a print catalog. "It's all about the customer," Boldman says.
For More Information:
Nostalgic Images
26012 Nostalgic Road
Defiance, OH 43512
Tel.: 419-784-1728
Websites: www.nostalgicimages.com