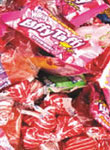 Nubani Distributors, founded in 1986, is a family owned and operated wholesaler that specializes in the secondary and closeout market. The company sells top quality confectionary foods, snacks, grocery items, and health & beauty products at low prices. Nubani Distributors continually adopts new practices to best serve customers, and has a host of new initiatives planned for 2014.
Trade shows
"We have historically targeted retailers in tier one cities," states Sam Nubani, president. "In 2014, we will be working with merchants in smaller markets such as St. Louis and Wichita. We feel it is a good way for us to expand our market penetration and to acquire new customers." Nubani Distributors will be attending more trade shows next year, including the Philadelphia National Candy Gift and Gourmet Show in Atlantic City, New Jersey, January 12-14, and the Halloween Expo in Houston, Texas, January 25-28, to meet potential customers.
Freight specials
In addition, Nubani will be offering freight specials to new buyers. "We know that can be an issue for smaller customers," Nubani continues. "They might have a hard time paying for freight when it is 15 to 20 percent of what they are buying, so we are going to try to keep it around ten percent. As an example, we might pay for half the freight on larger orders."
SAP system
Another development is the implementation of Nubani's new SAP system. "With the New Year, everything will be automated," Nubani reports. "This benefits our customers because it helps us push out the product faster. Instead of taking 48 hours to confirm an order, we will be able to do it in 24 hours. This is important because we are a closeout company, and our products are date sensitive. The SAP system also helps us ensure that orders are accurate."
One stop shopping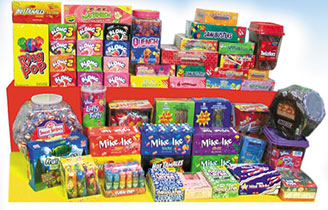 Finally, the company is expanding its product line. "While we are known for confectionary and food items, we strive to be a one stop shop for our customers," Nubani adds. "We are having conversations with other suppliers to obtain household goods like plastic wrap, aluminum foil, paper towels and napkins. This is exciting because those products earn higher margins for our customers."
Nubani Distributors will continue to provide not only a broad range of products and special offers, but will also maintain its commitment to superior customer service. "We have a dedicated customer service department, and we provide excellent service on a timely basis," Nubani points out. The company operates out of a 150,000 square foot warehouse in Bellwood, IL, which is completely temperature controlled to preserve the quality of its products.
Formerly Nubani Trading Company, the firm was founded by Fouad Nubani as a wholesale candy company. Although Nubani is officially retired, he plays an advisory role in the business he nurtured to success. Nubani Distributing continues to expand at a phenomenal pace, and has grown 35 to 40 percent each year for the last five years. "That is because we follow the core values our father instilled in us—honesty and integrity," Nubani assures. "No matter how big we are, we will always offer personalized service and treat everyone with respect."

Nubani Distributors
2850 Oak Street, Building A
Bellwood, IL 60104
Tel.: 708-544-4740
Website: www.nubanidistributors.com