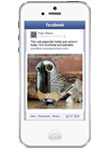 Boutique Window, co-founded by Ella Wirtz and Courtney Rodgers, is an online marketing tool built specifically for small retailers running brick and mortar shops. "Our goal is to help business owners take advantage of all the online opportunities that are going to help them connect with local customers, and drive foot traffic into their stores," Rodgers states. "We know that small retailers have a ton on their plates, and managing a website, Facebook, Twitter and Pinterest can be a lot of work that they do not have time to do."
Simple cross-platform management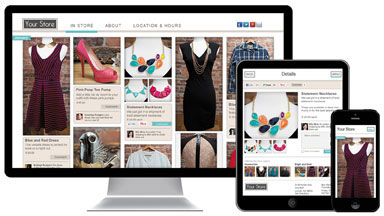 Boutique Window makes it simple for retailers to manage those platforms from one location, and create an ongoing conversation with their shoppers online. Storeowners upload and edit photos of their merchandise, add details and group photos, and publish merchandise to the networks. Retailers who do not have a website can use their Boutique Window account as their store's website. "Our clients can go back to the photos they have posted and use our promotion tools to create interesting content they can continue to share," Rodgers adds. Boutique Window also has a widget that clients can put on their existing website to publish merchandise.
"Our clients report significant increases in engagement on their Facebook pages," Rodgers continues. But just because people "like" a retailer's FB page, she warns, it does not mean they will see the content being posted. On average, only 10 percent of followers see a store's post. "If merchants can maintain a good posting schedule, and Boutique Window makes that really easy, they are going to expose more shoppers to more of their merchandise. Keeping new arrivals top of mind is one of the best ways to drive foot traffic into the store, and turn customers into repeat customers."
Photo editing & social sharing tools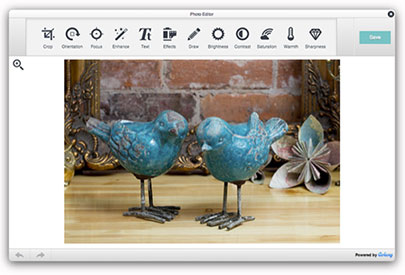 Boutique Window's built-in photo editor helps retailers make professional looking photos. "When our stores upload photos they have taken on their smartphones or cameras, they can use our simple editor," Rodgers continues. "They can adjust the brightness and crop images, and add text to a picture. It is an easy way to make sure the content they are publishing to their website and social media is polished, and reflects the style of their store."
Boutique Window's social sharing tool is also popular with retailers. "Every item our stores upload into their accounts is connected to all the social networks their shoppers could potentially want to use to share. An item will get Pin It, Like, Share and Tweet buttons, and will have a commenting box," Rodgers notes. Additionally, if shoppers see something and want to make sure it is available in their size before they make a trip to the store, they can leave a note for the storeowner and ask if it is available, and storeowners can easily reply.
"Our customers constantly tell us how easy our tools are to use," Rodgers stresses. Boutique Window's tools are either point and click or drag and drop. "They are really quick, save our storeowners a lot of time and are fun to use." The company also has a blog that provides free resources to help merchants keep up with the constantly evolving social media scene. In addition, the blog offers seasonal marketing materials such as Halloween and Small Business Saturday promotion packs.
Subscription packages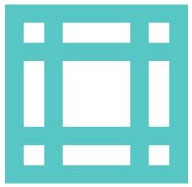 Boutique Window has two subscription levels, and many merchants are on a month-to-month plan. The basic package is $39.99 per month, and subscribers may have up to 100 active products. The standard plan is $59.99 per month, and merchants may have up to 350 active products. Retailers who opt to sign up for a year will receive one month of service for free. Boutique Window offers a 15-day free trial period.
Boutique Window
Tel.: 402-432-5648
Website: www.boutiquewindow.com