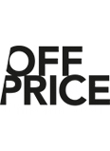 The OFFPRICE Show is a fast-growing apparel and accessory order-writing show held every February and August in Las Vegas. OFFPRICE features over 1300 booths of trendy and classic apparel, accessories and footwear, all priced 20 – 70 percent below wholesale. When you have a growing business, the search for new products at low price points can be difficult. Add excitement to your stores and increase your profits by sourcing at OFFPRICE. The competitive price points allow retailers across the country to offer great deals to their shoppers while maintaining profit-building margins.
Within the past year, OFFPRICE has rebranded their look and added an expanded children's wear section. This dynamic trade show is constantly growing and adapting to provide the best of the best in the off-price industry for retail buyers. This August, retailers can take advantage of back to school stock-ups, end of summer sales, and 2018 sneak peaks. Independent Retailer has interviewed several OFFPRICE exhibitors to give our readers a preview of the great deals and hot products on display at the August OFFPRICE Show. Register at www.OFFPRICEShow.com to reserve your entry badge in advance. Come see for yourself why the OFFPRICE Show is the must-attend show for smart buyers.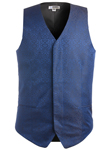 Edwards Garment
Edwards Garment is a family owned wholesaler with a 150 year American history. We're "good ol' Midwest people who made military clothing for WWI and were one of the first companies to put zippers on pants," says Jerry Otis of Edwards Garment. "We're always changing and adapting to meet customers needs. We're not afraid to try new things," continues Otis. "Consistently achieving high standards is what has allowed us to stay in business for over 150 years."
Today, Edwards Garment offers a variety of career wear and corporate casual clothing. They work with individual retailers as well as organizations within the resort, hotel, and culinary industries. "Whether its oxford shirts, suits, blazers, or a clean polo shirt, we have many different collections," says Otis. At OFFPRICE, Edwards Garment will offer professional attire for 60 – 80 percent below regular wholesale rates. They can also accommodate volume discounts.
Edwards Garment
Tel.: 800-253–9885
www.EdwardsGarment.com
---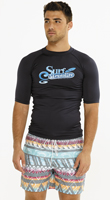 LAGACI
LAGACI was established in 1998 and has since become a leader in fashion styles and trendy clothing all over the world. Their mission is to provide the best styles at affordable prices all while delivering an uncompromising level of comfort, style and quality. At OFFPRICE, LAGACI will be showcasing their entire 2017 – 2018 collection. According to Jonathan Lagaci, "We'll be showing a ton of different categories including resort wear, dresses, cover-ups, tops, bottoms, sweatshirts, and fleece for men, women, and kids." All of the products shown at OFFPRICE are "at a very competitive price point," says Lagaci, "up to 60 percent below regular wholesale."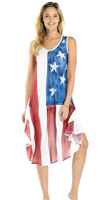 LAGACI is known throughout the apparel industry for offering an attractive mix of trendy, versatile, and staple products. "We're known in the market as a leader in resort wear," continues Lagaci. "Our customers like to buy with us because we have great customer service. We're always here to help, and that's really made our line successful."
LAGACI
Tel.: 888-399–9405
www.lagaci.com
---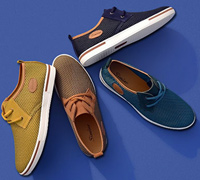 Kedi Leather USA Inc.
Kedi Leather USA Inc. was established in 2010. They have two locations, one in Dubai and one in New York. They provide men and women's fashion accessories with a focus on footwear and headwear. Kedi's products are perfect for retailers offering leisure or business wear. They have men's and women's shoes ranging from sandals to loafers. They also offer a variety of socks for men and women in plain colors as well as crazy patterns and pallets. Their headwear collection includes baseball, tongue, and knitted caps.
From top to bottom, head to toe, Kedi Leather has its customers covered. Their diverse shoe selection is sure to blow any customer's socks off.
Kedi Leather USA Inc.
Tel.: 718-628-0800
www.keditrade.com/en/
---
GIOCAM Yamasua Corp.
GIOCAM's products are unique for many reasons, the most important one being that they use 100% Peruvian fine cotton. They provide clothing for families including both a men and children's line, with a focus toward today's modern woman.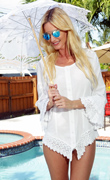 GIOCAM has been supplying apparel to help retailers make sure their customers are looking and feeling great since 2001. GIOCAM products are practical and fun while still following current styles and trends. Their 100% Peruvian cotton products include tops, dresses, pants, tunics, skirts, blouses, and more, all perfectly styled for a trip to the beach.
GIOCAM is a perfect match for small to medium retailers or specialized boutique owners. With clothes suited for women, men, and children, GIOCAM is an excellent supplier for all beach clothing needs.
GIOCAM Yamasua Corp.
Tel.: 954-374-8457
www.giocam.net
---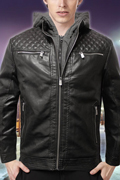 Moda Gentleman
With new styles every season, Moda Gentleman is the perfect shop for trendy menswear. They have been in business since 1991 and provide a variety of clothes for the modern man. Moda Gentleman has a wide selection of shirts, premium jeans and pants, sweaters, polo shirts, blazers, jackets, and vests.
Moda Gentleman is both classic and contemporary. Their clothes are eye-catching and of exceptional quality. The top brands they offer are Franky Max, Lanzo, and Max Exchange. These premium clothes are offered with competitive prices. Moda Gentleman is located in downtown Los Angeles and supplies top grade and stylish menswear nationally.
Moda Gentleman
Tel.: 888-522-2211
www.frankymaxusa.com
---

Midway Industries
Midway Industries defines themselves with five keywords: flexibility, innovation, passion, excellence, and service. They make sure to incorporate these principles in everything they do in order to surpass their customers' expectations. They are driven by creativity and passion to provide the best fashion accessories.

Located in New York, Shanghai, and Montreal, Midway Industries has an extensive collection of accessories that are distinguished with uniqueness and diversity. From headwear to gloves to bags, their product list is impressive and includes both in house and licensed brands. Their in house brands include Fits, which offers fashionable and functional accessories for every day and occasion and Mytagalongs, a line providing travel and fitness accessories. Their licensed brands range from Everlast to Snuggie with many others in between.
Midway Industries is a one-stop-shop for all fashion accessories. Their dedication to innovation, quality, and service ensures a satisfying experience with this company.
Midway Industries
Tel.: 514-722-1122
www.midwayindustries.com
---
Shalom International Corp.
Originally a jewelry importer, Shalom International Corp. now offers diverse product categories including hair accessories, beauty tools, socks and hosiery, and, of course, jewelry.
Based in New York City and operating for over 50 years, Shalom International Corp. presents customers with fashionable and quality goods. They supply small chains, specialty retailers, mass-market chains, department stores, and more. An in-house development and design team is constantly coming up with innovative ideas to provide hot new products to the fashion accessory industry.
Shalom International's primary objective is to provide high-value products with competitive pricing. They truly value their customers and can provide retailers with private label merchandise, licensed goods, and in-stock products. Shalom International Corp. is a great shop for any retailer in the fashion accessory industry.
Shalom International Corp.
Tel.: 212-391-6970
shalomint.com
---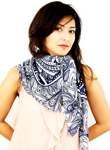 Bazzaara
Since 2004, Bazzaara has been providing the latest styles and fashions from the heart of Manhattan. They are a direct importer of scarves and sunglasses and offer well-designed quality products.
Their repertoire extends beyond just scarves and sunglasses to include hats and ties. All of their products apply the latest designs and in vogue materials. Their scarves and hats are perfect for warmer months as well as the winter. Their products include trooper hats in solid colors, hats with flowers, Peruvian hats, thinsulated hats, long and short beanies, fleece, chenille and magic gloves, beret, earmuffs and ear bands of various colors.
Bazzaara offers same-day shipping as well as free shipping on orders of $300 or more. This supplier offers trendy and quality fashion accessories with exceptional customer service.
Bazzaara
Tel.: 631-391-9218
www.bazzaara.com