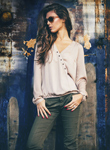 By Mackenzie Hurlbert
Apparel retailers, are you ready to the kick off 2017 with the best bargains available? You won't want to miss the upcoming OFFPRICE Show, produced by Tarsus Group, which headlines in Las Vegas from February 19th-22th at the Sands Expo and Convention Center. The show will once more offer retail buyers a huge product selection from hundreds of exhibitors, many of which are using the show to launch brand new products for 2017. Just looking to stock up? OFFPRICE can help you there, too, with great deals and discounts to help you replenish and restock your store with best-selling essentials. The OFFPRICE show is known throughout the trade for its fantastic bargains – with suppliers offering prices anywhere from 20% – 70% below regular wholesale rates, the savings to you are tremendous and are exclusive to professional buyers only. What kinds of great products can you expect to find at the show? Independent Retailer has interviewed several of this year's OFFPRICE exhibitors to give our readers a sneak-peak preview of the great deals and hot products in store for you at OFFPRICE. Register at www.offpriceshow.com/lasvegas to reserve your entry badge in advance. Don't miss the deals!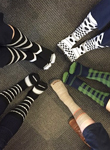 Wigwam Mills, Inc
Wigwam Mills, Inc. offers a diverse selection of socks that fit a variety of lifestyle. Whether your customer is a hiker, snowboarder, office worker, or all three, Wigwam has the right socks to keep them comfortable, protected, and looking stylish. Wigwam's product line is extensive and offers options for a variety of specialty and chain retail channels.
Most customers know Wigwam for their cold weather boot socks, as well as wool and merino wool hiking socks. These strong sellers are cozy and perfect for those long winter months. Wigwam also holds two technology patents for moisture management in socks, unlike anyone else in the industry. Their ULTIMAX and FUSION technology do a superior job of keeping feet dry and blister free. Along with cold weather socks, Wigwam's products also include moisture-wicking running socks, work socks, and a full line of practical, yet stylish Peak to Pub socks.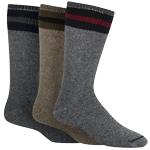 Wigwam has been knitting socks in the USA since 1905. With the company's intimate knowledge of the knitting process, plus a longstanding network of the best domestic yarn suppliers and access to the latest knitting machinery and technology, customers know Wigwam products are more than socks — they represent an eco-conscious brand with Made-in-the-USA integrity.
Wigwam Mills
Tel: 920-783-1012
Website: www.wigwam.com
---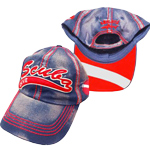 Uzzi Amphibious Gear
A catalyst for watersports and exploring the outdoors, Uzzi Amphibious Gear is the perfect brand for your everyday aquatic adventurer. From kayaking and diving, to surfing and snorkeling, this company has the right products to satisfy your customer's adventurous side.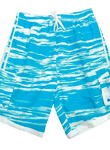 Mostly known for their dry-fast swim shorts, Uzzi also offers large array of brightly patterned towels, tank tops, board shorts, bikini briefs, Hawaiian shirts, caps, and t-shirts for both men and women. Almost all products come in a wide selection of colors and styles, and are offered at affordable prices. While a quality product is important, Uzzi also prides themselves on providing top-notch customer service, so they not only retain current customers but gain new ones through their reputation. One thing is for certain: no matter the aquatic occasion, Uzzi Amphibious Gear has an endless array of apparel made specifically for those who want to live life to the fullest. Check out their full line at the show.
Uzzi Amphibious Gear
Tel: 954-777-9595
Website: www.Uzzi.com
---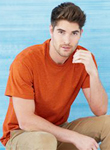 UST's Incorporated
For over 25 years, UST's Incorporated has provided retailers across the country with quality sportswear at an affordable price. From wardrobe staples like plain white t-shirts, to the everyday cozy zip-up hoodie, UST has the products and brands your customers like at prices you'll love.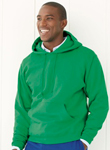 UST's Incorporated carries a diverse line of sportswear products including top quality brands including Fruit of the Loom®, Gildan®, Delta®, and JerZees®. Along with a variety of colored t-shirts and long sleeve tees, UST's Incorporated also offers an inventory of sweatshirts, fleeces, and sweatpants, including pill-resistant products from JerZees®. Their inventory of apparel is offered in a variety of colors, spanning both adult as well as youth sizes. As an added perk, the company also offers free shipping on website orders over $150.
UST's Incorporated
Tel: 800-843-2147
Website: www.ustsinc.com
---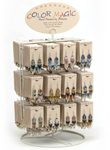 Shelley Enterprises
Whether you are a mom-and-pop shop or a world-famous amusement park, Shelley Enterprises has the jewelry you need for your store. From chic cuffs and bracelets, to bone and agate pendants, to colorful, vibrant earrings, Shelley Enterprises carries an array of affordable jewelry for all ages.
Their popular Color Magic jewelry lines feature hand-painted earrings and necklaces, as well as thread earrings and pendants, decorated with metallic or colorful beads. The hand-painted products are reminiscent of Southwestern design with vibrant colors and tessellated patterns. The thread earrings come in a variety of styles ranging from the traditional dream catcher shape to woven tear-drops.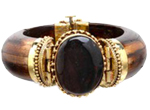 Along with their Color Magic lines, Shelley Enterprises also promotes a Stone Magic line of earrings and necklaces, as well as Bone Craft bracelets, magnetic copper jewelry, traditional bone breast plates, dream catcher jewelry, and more. With well-known customers like Walt Disney®, MGM Grand®, and the Smithsonian® National Museum, there's no doubt Shelley Enterprises has earned their reputation as a leader in the jewelry industry who prides themselves on the saying, "No order is too small or too large."
Shelley Enterprises
Tel: 310-325-7700 or 800-544-5537
Website: www.colormagicjewelry.com
---

Medgear Scrubs
The most trusted brand in medical uniforms, Medgear offers an inventory of scrubs, lab coats and long sleeve tees for any working man or woman in the medical field. Their plain, unisex scrub sets are offered in over 10 different colors and include drawstring pants with cargo pockets and one back pocket as well as v-neck tops with a breast pocket.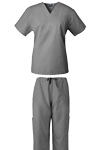 Along with their unisex sets, Medgear offers their own branded line of scrubs for women, called the Material Girl Collection. The collection, which is designed to fit the female figure, includes Medgear's most popular pants, the 2007MGP style, that comes in regular, petite, and tall lengths and with a flared leg for a more flattering look. The Material Girl Collection includes scrub tops and long sleeve undershirts which can be paired with the 2007MGP pant to create a flattering and professional ensemble. If your customer is not interested in monochrome scrubs, Medgear sells printed tops ranging from floral and geometric designs to animal print and polka dots. No matter the medical field, Medgear has scrubs that are stylish and flattering while retaining that professional look.
Medgear Scrubs
Tel: 800-444-2154
Website: www.medgear.com
---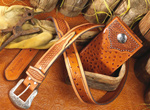 M&F Western Products
No matter where your store is, M&F Western Products brings the heart of the country to you! Established in 1969, M&F is a leading distributor and manufacturer of western apparel and accessories. Looking to carry leather belts, wallets and hat bands in your retail store? Look no further. As an all-inclusive western accessory company, M&F also carries boot and hat supplies, leather-care supplies, caps, western motif hats, saddle slickers, gloves and more.
M&F offers leather goods through the Nocona Belt Company, providing finely crafted belts, hatbands, and wallets to retail stores looking for authentic western merchandise. For ladies who crave sparkle with a western flair, M&F carries Blazin Roxx® belts, handbags, and footwear. Along with outfit accessories, M&F promotes Western Moments® resins and dinnerware sets for those who want to add a touch of country living to their kitchen. Not only will the products satisfy your customers, but as a family-owned business for over 40 years, you can count on the M&F reputation for fast, consistent shipping and stellar customer service.
M&F Western Products
Tel: 800-256-8646
Website: www.mfwestern.com
---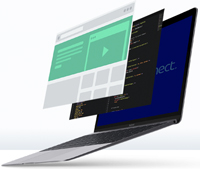 CardConnect
No one seems to carry cash anymore — most customers who enter your retail store are expecting to pay with a card, and if they can't, it may cost you their business. On the other hand, maybe you don't own a brick and mortar location, and conduct all of your business online. This means you need a payment platform that's trustworthy and built to keep up with today's ever-changing technology. Card Connect provides this service and much more to retailers of all kinds, ensuring your transactions are nothing but simple, secure, and reliable.

CardConnect offers two services: CardSecure and CardPointe. CardSecure uses security precautions to eliminate clear text credit card data and ensures cardholder information is never compromised. The second service, CardPointe is a simple, all-inclusive platform for processing payments and managing your merchant account. Along with real-time transaction management and a virtual payment terminal for credit cards and eChecks, CardPointe offers a mobile app and P2PE terminals with EMV chip acceptance. Whether you are an online retail store, a brick and mortar shop, or a mobile business, CardConnect has the transaction software and technology you need and your customers value. Come see us at the show for a demo!
CardConnect
Tel: 877-828-0720
Web: www.cardconnect.com