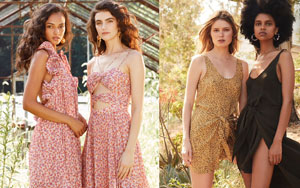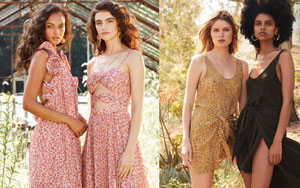 Many retailers and small shops have been working to pivot their business model to stay afloat and accommodate the new normal that COVID-19 has brought upon us all. Olivela, an online luxury shopping platform, has created their business model to thrive under the new circumstances while also giving back to those in need.
Luxury Shopping With A Purpose
Olivela offers fashion, beauty, and home goods from the world's top designers. With 20 percent of each and every sale going to charities benefitting local, national, and international causes, this e-tailer has set themselves up for success and is giving back in the best way possible right now. The company's latest charities focus on giving meals to kids, partnering with Save The Children and No Kid Hungry, and they have given over 90,000 meals to date.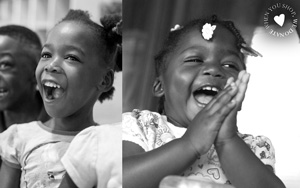 "We carefully partner with charities that align with our core values, are efficient and effective with their funds, and are at the frontline of addressing — and solving — issues that affect the world's most vulnerable communities," Stacey Boyd, CEO of Olivela, said. "And given what is happening now with the coronavirus pandemic, it was vital that we have the ability to launch campaigns to authentically support issues in real time – we debuted our partnership with Save the Children and No Kid Hungry's coronavirus response program in less than two days and have donated over 50,000 meals and educational tools to America's at-risk kids since mid-March."
Taking A Stance
Olivela started when Founder and CEO Stacey Boyd joined Malala Yousafzai on a visit to refugee camps in Kenya and Rwanda, according to a statement sent to Independent Retailer. There, she met amazing girls with extraordinary stories of overcoming poverty and war and escaping forced marriage to pursue their education.
Stacey realized the opportunities she and her two daughters were lucky enough to have: access to education and the ability to live life on their own terms. It was from that realization that a new kind of retailer was born — one with giving back built into every single transaction. With millions of children currently being affected by the closure of schools due to COVID-19, particularly America's most vulnerable children losing perhaps their one and only daily meal, Olivela makes it easy to shop their looks.
Utilizing Customer Feedback to Build the Business
Olivela is very simple. Consumers can shop their favorite designer fashion and beauty brands, and 20 percent of whatever they purchased goes directly to one of Olivela's partner charities. This comes at no additional cost to the shopper.
"Girls' education and women's empowerment charities, such as our partnership with CARE and Malala Fund, will always be at our core, based on my experience with Malala visiting refugee camps in Africa which was the impetus for founding Olivela," Boyd said. "However, as we grew our business, we learned from our customers about all the causes that mattered most to them — from cancer research to climate action to hunger and poverty — and we knew we wanted to build the first of its kind philanthropic retail platform that empowers conscious consumers to make their dollars do more good in the world."