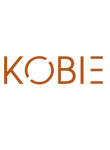 Loyalty programs are achieving new found relevance in attracting and retaining customers, according to Kobie Marketing. Consumers are opening their wallets and seeking brand engagement, but they are doing so in cautious ways. Omnichannel loyalty (OCL) is gaining prominence as an outgrowth to the convergence of marketing channels, be it offline, online or "nonline." Data gathering and the ability to categorize and act on collected consumer metrics (items purchased, items viewed, website navigation and the measurement of promotional and page layout impact) are reaching new levels of proficiency. Big Data remains a major area of opportunity, especially as businesses of all sizes and industries use the insights gained to drive business decisions and optimize communication. Customer engagement and the experiences that effective loyalty programs deliver are getting a major boost as traditional brick & mortar analytics predict and drive future purchases and incremental behavior.
The mobile channel continues to mature as smartphone and tablet adoption rates rise and marketers engage their customers via these channels in-store, at home and practically anywhere. Social media like Facebook, Twitter, Foursquare and Pinterest also continue to evolve from simple communication tools to relevant and timely experience promoters.
As we race into 2013, the Kobie Marketing team offers four predictions for the New Year:
Converge to be Relevant
Research finds channel coordination and communication between those channels to be the number one challenge in 59 percent of retail loyalty programs. However, as consumer expectations continue to grow the need for further convergence will become critical. The good news is that, as CRM, CEM and Big Data become more manageable, and actionable, program managers are finding new ways to utilize those channels effectively, as well as identify new ones, to connect with consumers in timely and relevant ways. This is s a central tenet in the push toward omnichannel loyalty.
Digital Insights
The terabytes of data that are regularly being collected today, and expected to grow another 50-fold by 2020, mean nothing unless that data can be analyzed and acted upon. Today managers can accurately track a host of metrics including SMS opt-ins, click rates, digital coupon redemptions, average price points, guest location in hotels, booking history and even gender. Ideally collected anonymously, such a wealth of information helps brands across all verticals form a more accurate consumer picture. The good news here is that many brands agree with this assessment. Nearly 88 percent of retailers "strongly agree" or agree that Big Data use was critical to their 2012 ad spending. The question for 2013 is, will your brand be in that 88 percent and what ways of applying collected data are you already thinking of to improve the loyalty experience and ultimately customer lifetime value?
Personalization Becomes Key
Consumers want their brand interaction to be personal, genuine and on their channel(s) of choice. Beyond personalized SMS and emails, look to personalize consumer-facing touch points in real time and integrate further with social media through emerging tools like gamification and augmented reality (AR), an increasingly popular technology which pulls digital information from web-based sources. That includes sites like Google Maps and social networks like LinkedIn and Facebook.  AR superimposes that data on real-time images of physical world objects such as restaurants so consumers can browse menus simply by pointing their smartphones at the buildings, hotels, retail stores, airports and more.
Mobile Loyalty
Adoption numbers alone should tell loyalty marketers and brands that mobile is where they need to be in 2013 if they're not there already. More than one in four members prefers to access a given loyalty program via mobile, and, according to research by Banyan Branch and VIPdesk, nearly half (47 percent) of program providers have or are planning to develop a mobile app, all in an effort to capture the predicted $18 billion that mobile commerce will net by 2014. One of the most interesting developments within mobile as it relates to loyalty came in September with the launch of Apple's iOS6 software and its newest app, Passbook. Designed as a one-stop-shop to organize users' virtual gift cards, coupons, passes, tickets and loyalty memberships without physical cards, the app's growing list of brands suggests that companies recognize the fully digital, paperless and card-less world is fast approaching.
Embrace and act on these four major trends shaping the loyalty industry, mobile, personalization, digital data and convergence, to make your loyalty program omnipotent and omnipresent this year.