by Lisa Evans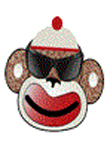 Nostalgic Images, wholesale supplier of wildly popular metal signs, artwork, home décor and more, has been busy prepping for the upcoming ASD Market Week show at the end of February. Independent Retailer caught up with Nostalgic's Vice President, Jason Westrick, for a Q&A about all that retailers can expect from the company's newly revamped show booth and new product selections:
IR: Tell us about the Nostalgic booth at ASD – what's different for you this year?
We are very excited about some great changes we are doing for ASD this year. We have relocated and expanded our booth to boast 800 square feet of show space. In addition, we will be incorporating some fun themed sections into our design layout, which will include a firehouse, a retro-style diner and an outpost station. Our booth numbers are SU90-SU91 and we are located upstairs in the South Hall along the far left wall, across from Mazel.
Are you showcasing any new products?
Absolutely! We have a brand new metal sign catalog that will feature around 70 new designs that we have just added for this year to our already expansive selection of over 700 styles. We have also expanded our line of 3'x5′ flags to include three new exclusive Christian designs that are definitely worth checking out. We will be debuting another new item that we have been working on for a while that is sure to be "on fire" but you will have to come by the booth to see it for yourself.
Are you offering any show specials to buyers?
Yes. We will be offering $100 off your entire order when you spend $1,000 or more at the show. Just stop by our booth and mention this article when placing your order. We will also have plenty of specially priced stock items and many deeply discounted closeouts to pick from that will suit anyone's budget.
We will be offering $100 off your entire order when you spend $1,000 or more at the show. Just stop by our booth and mention this article when placing your order.

Nostalgic Images
You have been exhibiting at ASD since the 1990's – what keeps you coming back?
ASD has always been one of our best trade show events each year. We have acquired tons of new customers from the show and are always excited to meet with our long-standing buyers that come see us every time.
What kind of retailer is your best customer?
The great thing about our company is that we can appeal to all types of buyers. We have both large corporate accounts and small Mom and Pop stores, as well as many online sellers. Our extensive line of general merchandise closeouts along with our premium imported products helps us cater to almost any type of distributor or retailer.
What product assortment would you recommend for a first time purchase?
We have a little bit of everything for everyone. From our large assortment of metal signs covering many great categories such as automotive, collectible, outdoor, beverage, and personalities to our great selection of flags, LED lights, stun guns and novelty items. We also have a huge offering of closeout goods that includes everything from food items to household goods, toys, tools, electronics, licensed products and much more.
How is your pricing structured, is there a minimum order volume or dollar amount?
We offer very small product minimums and only require a total order minimum of $200 to make buying easy for any size customer. We then, in turn, offer levels of pricing breaks for our larger volume buyers. We do not ever inflate any of our pricing sheets and have everything marked to sell. No games and no gimmicks.
To get more information and pricing, please visit www.nostalgicimages.com or email info@nostalgicimages.com or call (419) 784-1728. To meet Nostaligic's friendly staff in person, please stop by booths SU90-SU91 at ASD Market Week, February 28- March 2 at the Las Vegas Convention Center.