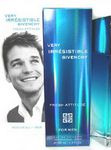 The New York-based A 2 Z Perfumes has been in business for nearly a decade, supplying specialty shops, perfume boutiques, web companies, individual traders and all manner of independent retailers with fragrances at wholesale prices since 2001. The prices are highly competitive, and the items offered are genuine designer and boutique fragrances, including Burberry, Roca Wear, CK and many more.
By visiting the company's website, www.a2zperfumes.net, you can browse the extensive offering, and even download PDF price lists in a variety of categories. You'll find many of the classic, tried-and-true perfumes, as well as the latest domestic and European products. There are hundreds of items in stock at any given time, with a minimum order of just $500, one of the lowest opening order minimums in the business. An initial order at that minimum price is all it takes to be set up as a wholesale buyer, and that order can be mixed-and-matched from among the many different items available.
A2Z Perfumes takes pride in its customer service, and customers are assured that orders are processed in a very timely fashion to ensure immediate delivery. Payment options include company check, wire transfer, money order and credit card. Items are shipped via UPS and Federal Express, and international shipping is available. New inventory arrives daily, and interested buyers are encouraged to contact A2Z Perfumes directly to receive the weekly updated listing by fax or email.
Those interested in orders below the $500 minimum may peruse the company's other site, www.crazyperfume.com.
Contact:
A2Z Perfumes, Inc.
101 Ellis Street, Unit B
Staten Island, NY 10307
Ph: 212-725-4488 / 718-984-0137
Website: www.a2zperfumes.net