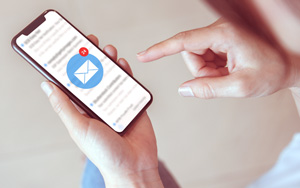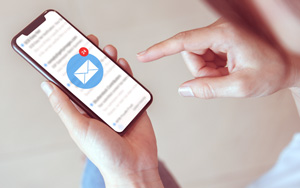 by Vincent Sevilla
A variety of marketing strategies are being employed by businesses all over the world. Everything from SEO to physical and digital campaigns is all set to one end goal: to improve conversion rates. In the early years of digital marketing, email marketing was one of digital marketers' primary tools for trying to put a business on the map.
---
Email Marketing by the Numbers
While social media became the shiny new toy, email marketing is making a comeback in popularity. One study found that more than 34 percent of the world's entire population uses email, sending out 196 billion emails every day — a massive audience you just cannot ignore.
At least 81 percent of businesses claim that they primarily use email marketing to acquire more customers. Every person needs to have an email account to create online accounts. It is a means to verify identity and gives the business an instant avenue for direct communication with their customers.
Email campaigns have an average ROI of 42:1, and if marketers drop five to eight emails a month, it gets even better. So, when companies, large or small, try to improve conversion rate, email marketing works. Some 19 percent of revenue alone is attributed to the customers that come from email marketing.
---
Does it Work? Calculating Conversions
It can be challenging to define how many conversions come from email marketing comprehensively. While it's true that the right email blast can work wonders, how it works for different fields may make the effects vary.
Measurements may change between industries. For example, software looks at conversion rates for demo sign-ups, while ecommerce puts its conversions on successful purchases. The average conversion rate in ecommerce runs roughly 15.91 percent on average, with 19.8 percent of it coming from email. That's not too far from the percentage of conversions from both paid search and organic traffic, which come in around the 20 percent mark. It's an effective strategy worth investing in, it's just a matter of the cost.
---
The Who, the What And the Why: Factors to Consider
It's time to consider the different areas contributing to how much an email marketing campaign should cost. There are five factors to bring to the table when considering how much money to allocate for the budget.
Technology
To make the most of an email campaign and get the maximum yield to improve conversion rates, consider the different email marketing tools. Tools like Kickbox or Neverbounce, for example, seek out invalid or broken emails from your list so you won't have to waste time emailing those dead leads. You can also check their IP locations to improve customization.
Meanwhile, tools like AWeber or Mailchimp can automate the whole process for you. You can schedule which emails are sent and when. Better yet, these tools can create an entire workflow of emails for you.
Creativity and Expertise
All of the features that come from marketing tools are excellent for taking out the drudge work of email marketing, such as listing contacts, scheduling, and delivering the material. But any business will still need the creative touch of a human to improve the conversion rate.
Customers can tell when a robot has crafted an email. They respond a lot better when the email campaign is carefully streamlined to fit both the brand and the appeal they're trying to project.
Data and Knowledge
Understanding your customers is one of the most critical aspects of crafting an email campaign and determining its budget. For a strategy to be effective, the mailing list needs to be strong. A staggering 99 percent of consumers check their email daily, so you want to make sure you reach the ones you're confident will be lured in for conversion. Creating a strong email list means:
Gated content – This allows you to track which consumers click through.
Customized calls to action and landing pages – This way, consumers clicking through see something interesting every time.
Offer something – Free goodies are always an excellent lure for consumers.
---
Measuring Email Campaign Success
A business needs to look at specific responses from customers to see if they're getting an average return on investment for what they've put into the campaign.
Open rate – How many email recipients opened the mail and how many "bounced."
Click-through rate – The percentage of the customers who opened the email and clicked through one of the links in the email. It helps you measure if the links or call-to-actions are effective enough.
Conversion rate – How many customers not just opened the email and clicked through the link, but converted. They may have signed up for a demo, paid for a subscription, or made a successful product purchase.
You'll also need to monitor the mailing list's growth rate and how many people have chosen to opt-out. The unsubscribe rate may suggest that the emails are not generating enough interest from the customers, and a change needs to be made in the campaign itself.
---
To Email or Not to Email
Email remains one of the best and most direct lines of communication between a brand and a customer. It may seem simple, but looking deeper into the metrics, the cost, and the customer data can be more complicated than it appears. It's a balancing act of what works for the company and its field, the budget it can have, and what works for the customers. Wielded correctly, email marketing is a powerful tool to improve conversion rates and one that no business should overlook.
---
Related articles: