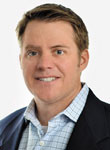 Independent Retailer magazine recently spoke with Rob Caskey, VP of Marketing and Direct Sales for Liquidity Services' Retail Supply Chain Group, which includes the Liquidation.com and Secondipity.com marketplaces. Caskey oversees all marketing, branding and customer acquisition activities for these marketplaces, as well as leading the direct sales division.
Editor: "Thanks for speaking with me, Rob. How can indie retailers benefit by sourcing returned, overstock and refurbished product online?"
Caskey: "There are numerous benefits for retailers. These include greater product range, access to detailed product information, flexible quantities and shipping options, and a faster purchase cycle, which shortens the traditional buy-to-ship timeframe. That said, it is important to have a purchasing strategy."
Editor: "What are some tips you can give our readers on sourcing returned or overstock online?"
Caskey: "Different types of sellers have different needs, but there are a few basics that apply to all merchants. First, it helps to know your competition. I also suggest merchants examine detailed product descriptions, digital images, shipping dimensions and condition codes to understand what they are purchasing. They also need to understand condition codes. Products can range from new, light use, heavy use to refurbished, shelf pulls and salvage. Next, they should select a vendor that has ongoing relationships with top retailers and manufacturers. It is also important to calculate shipping costs, and to determine the right quantity. Typically, larger lots provide lower costs per item, but merchants should not purchase more than they can sell."
Editor: "What are some hot product categories for the holidays?"
Caskey: "Consumer electronics are always in high demand for the holidays, and are typically the number-one wanted item. Tablets, all-in-ones, gaming devices, HDTVs and other gadgets typically sell really well. Other hot categories include clothing, accessories, jewelry and toys. However, it is important to be strategic about what you are purchasing. Take a look at what the competition is selling, and how much buyer demand exists for the product you plan to sell."
Editor: "Why is Liquidation.com a great place for retailers looking to purchase bulk inventory?"
Caskey: "We have an enormous volume and variety of goods, and are continuing to expand the breadth of our product and services in order to take care of our small business buyers. A critical task for these small businesses is finding a reliable source of inventory at the right price. Liqudation.com is meeting that need for its over one million small-business buyers through its solid relationships with key large retailers, including seven of the top 10 U.S. retailers that regularly sell overstock, consumer returns, shelf pulls and seasonal merchandise, through its online auction site. Additionally, Liquidation.com is the official remarketer of manufacturer refurbished Acer computers. It is extremely easy for a buyer to stock up on bulk lots of refurbished Acer products that are guaranteed to be in perfect working condition, based on manufacturer specifications. We have also supplemented our technology inventory with large volumes of product from Apple, Microsoft and other vendors."
Editor: "What kind of profit margins can retailers expect?"
Caskey: "Virtually all of Liquidation.com's online auctions start with a low opening bid of $100, including our full truckload auction lots with no reserve. Through open market competition, buyers are able to determine the price they are willing to pay, and ultimately find incredible bargains. Our small-business buyers are able to purchase discounted inventory in bulk on Liquidation.com and then resell it for a profit, but still at a discount, to end-users."
To learn more, visit www.liquidation.com.