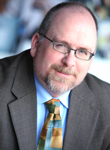 By Doug Garnett, Founder & CEO Atomic Direct
In 2018, brick and mortar retailers have to rebalance their split focus between bricks and online. While it continues to be critical to improve online resources, after years of incredible hype about "it's all about online" we now know that's not true. 
My recommendation is to dedicate 2018 to working hard on stores — making them places consumers seek out to shop. That means independent retailers need to become clear on why their stores exist – the entire range of values they deliver consumers. 
This is, unfortunately, a big job. Each retailer must work with their entire range of advantages including staple products, innovative new products, staffing, the experience of shopping including product display, how being in the store connects with the rest of their lives, how the store relates to the website, and the retailers overall service experience.
Retailers, especially independents, need to focus on the technology that delivers real impact to their customers. Unfortunately, we've been bombarded in the past year with tremendous hype about AI, machine learning, AR/VR and all types of extravagant in-store tech.
Yet the most important tech for improving your bottom line and building a strong future is far more prosaic than these shiny baubles and tech gadgets. Retailers need their store stock integrated with their web site. They need smooth check out systems and smart return options. They need reliable low-tech installations to improve the shopping information experience. They need store associates information-enabled with mobile devices of some type. 
What about those shiny baubles? At this point all we have are big promises without proof that they move the needle. So focus on two basic issues: Does your tech make more satisfied customers that spend more and/or does your tech reduce your operating costs?
Please, let's lose "digital first". Real marketers NEVER choose their media before strategy. Retailers must first ask themselves: What do I need to do to improve business? Only after they have clear answers to that question should they look at media options to make that happen.