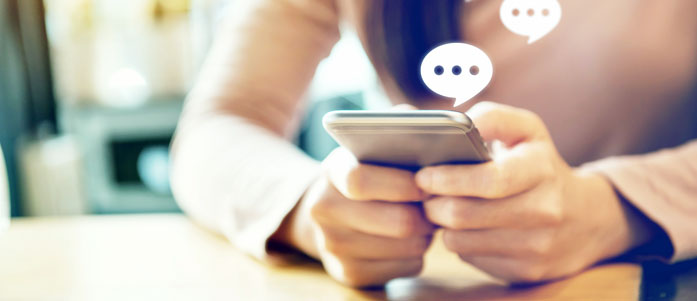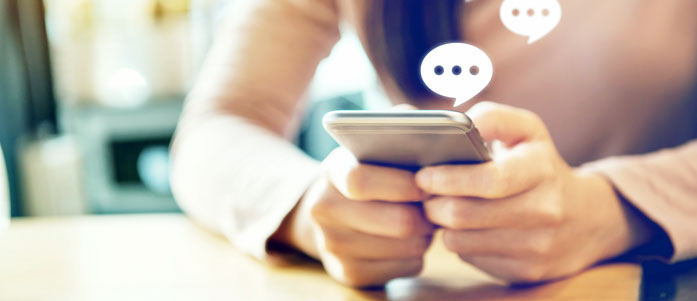 The AI universe seems to be taking over the world one step at a time. As ecommerce continues to build up their customer counts, retailers are coming up with creative and intriguing ways to give customers that personalized experience they are longing for, and one of those ways is through chatbot messengers.
According to a report by Research and Markets, the global chatbot market is forecast to grow by 24.43 percent over the next four years, with self-service apps driving adoption. Uniqlo®, Cole Haan®, and Facebook® have implemented chatbots to help customers with their needs without an employee having to be present. These chatbots are proving to be helpful in the retail atmosphere because customers can get answers to questions right away with no wait time involved.
Style Tips
Japanese clothing brand Uniqlo® offers personalized style tips with their in-app chatbot, Uniqlo IQ®. This machine learning-powered "digital concierge" is a service that shares personalized style recommendations sourced from the retailer's collection, according to Venture Beat. It gives customers product rankings by occasion, personal preferences, daily horoscopes, and helps digital window shoppers complete purchases by providing directions to the closest Uniqlo® store with products in stock.
The voice app, which was created with Google's Dialogflow, marks the first time that a brand has worked closely with Google to create a brand-specific chatbot, according to Venture Beat.
Facebook Messenger
Footwear brand Cole Haan® offers another creative outlook with their chatbot, which integrated Facebook Messenger notifications into its online shopping experience. Customers are automatically opted in to receive updates via Messenger when they add a product to their cart on the retailer's website. If they abandon the cart, they will receive a reminder through both email and Messenger about their item. Further messages will continue if the item goes on sale or reaches low stock levels, according to Retail Dive.
This creative chatbot experience was implemented to help reduce cart abandonment in online shopping. Often there are complaints from customers of friction when making an online purchase, or the checkout process is too complicated, and they leave their item(s) behind. Creative steps like this chatbot experience help to give the customer the attention and personalized experience they are lacking by not being in the physical store.
Facebook®, where most of the chatbot messaging magic happens, has recently filed a patent application for a messaging service using AI that will allow users to place orders to merchants and complete payments within its Messenger app, according to CB Insights. Instead of opening a retailer's app to search for and buy products, users can visit the company's Facebook page, engage a messaging bot, and place orders within the chat.
This new experience is putting Facebook closer to allowing consumers to make purchases directly in Messenger, without getting in contact with a sales associate. This is still in development.
The chatbot will use natural language processing (NLP) to interact with the user and analyze their messages. It will understand the customers' product requests, confirm the purchase, and initiate payment based on the context of the exchange. This will hopefully help reduce payment pain points, according to the CB Insights article. The bot gives customers an easier checkout process as well as that personalized experience as the cherry on top.
Cost
Implementing this experience on Messenger isn't a far stretch financially for smaller, independent retailers. You can start small with a pre-made template for as low as $79, according to BotMakers. The prices range depending on what services you provide for consumers. Brick-and-mortar loyalty chatbot programs cost a one-time payment of $99, and e-commerce Instagram FAQbot for Messenger costs $79.
67 percent of millennials and 56 percent of Gen X'rs prefer to search and purchase on e-commerce sites rather than in-store, according to Big Commerce. While most of online shopping is done through the younger generations, research shows that all Americans are allocating a significant amount of their time and budget to online shopping. This information is crucial to retailers who want to stay in business for a long time and continue to grow with their customers, instead of against them. Since most businesses have a Facebook page, it's a no-brainer to implement a chatbot to help customers fast and eventually work your way up to give consumers the ability to make payments through the Messenger app.