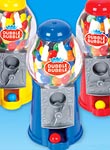 Rhode Island Novelty is a national distributor dedicated to making your zoo, aquarium, or resort gift shop a success. The company is a, "one stop shop," says Jeff Shaughnessy, with everything a gift or souvenir shop would need to create a product lineup perfectly suited to customers. Shaughnessy is a sales manager with Adventure Planet, a division of Rhode Island Novelty.
Products include a huge selection of customizable items, with everything from plushies to mugs and other gifts, plus toys and activities. "We can customize over 500 items with your logo or name," Shaughnessy notes. "Popular customized items include drinkware, coffee mugs, giftware and jewelry. We can usually turn around imprint orders in one to two weeks." Customizable items are great for retail settings because, "customers want something to show where they've been," Shaughnessy advises. "We're big proponents of name dropping."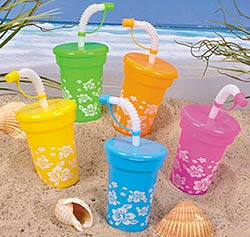 For successful merchandising, Shaughnessy has two pieces of advice for gift shops. First, too many stores let their product offerings go stale. "In this business, there are a lot of repeat customers. Your best customers are going to be your members, or regular repeats. You always want to have something new and interesting to offer them." The second is not carrying items in the right price category. "The most profitable items are going to be $9.99 or less," he advises. "We have items that are more expensive, but the ones that sell the most will be under that price."
Buying Details
Rhode Island Novelty was founded in 1986, and has grown to become an international supplier to gift shops in zoos, resorts, aquariums, and other destination shops. The company's product catalog is comprehensive, and covers everything a shop would need. Products can be ordered via phone or through the Rhode Island Novelty website, as well as at tradeshows. There is a $50 minimum, but no restrictions on who is eligible for wholesale pricing. Imprints and customized orders take longer to fulfill. For more information on creating custom products, contact the company's sales department.