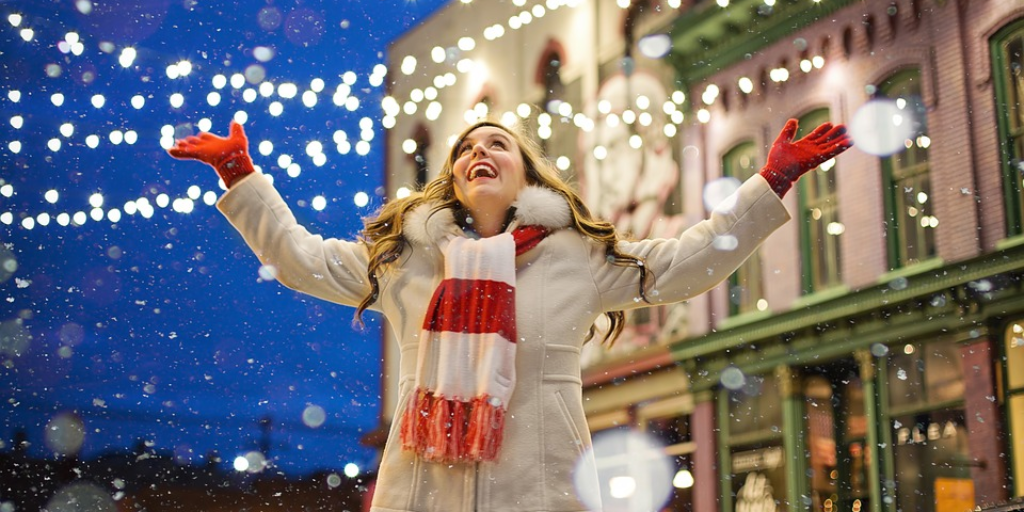 It is no secret that the holidays are the busiest and most important time of the year for many retailers. This is a crucial period not only for meeting 2017 revenue goals but also for setting your brand up for a successful year in 2018. More than just an industry trend or buzzword, pop-up stores are an effective tool for retailers to create excitement, increase sales, strengthen your brand, and test new product and locations. Capitalize on the excitement and demand of the holiday season by building a limited-time retail destination.
If customers aren't coming to you, you might as well bring your store to them. If executed correctly, pop-ups are an exciting way of reaching new customers. Whether you are adding another temporary location on another side of town, partnering with other businesses for a store-within-a-store, renting a kiosk, or participating in an event, visualize where your target customers are already gathering, and bring your store to them.
If you are an online-only retailer, giving a physical presence to your store helps gain additional customers, humanizes your brand, and builds stronger emotional connections with existing shoppers. 74 percent of pop up event attendees say engaging through branded event experiences makes them more likely to pay for your products or services. It all comes down to creating a sense of familiarity that will stick with attendees after the event is over.
Pop-ups are also a safe way of testing new products. Whether it is an innovative product that you don't want to get lost in the rest of your inventory, a new line that doesn't have an immediate connection to what you currently offer in your store, or limited-edition holiday inventory, pop-ups allow the perfect opportunity to test new items without major risk to your reputation or wallet. Pop-ups also allow retailers to take advantage of passing fads without altering regular operations.
There is a lot to gain from running a successful pop-up, especially during the high-stakes holiday season. Sales revenue is, of course, the most notable benefit. Spreading brand awareness and building customer loyalty are also positive outcomes of a strong pop-up event. However, if executed poorly, a pop-up can be a sad display of products with no visitors. Follow these tips to avoid this worst-case scenario and make sure your holiday pop-up is a successful use of your time, energy, and marketing.
Build Hype
Much of the appeal of pop-ups is rooted in its temporariness and exclusivity. Pop-ups operate in a limited time frame, in a specific place, and usually offer a controlled number of exclusive products. However, in order for any of this to matter, customers and potential customers have to care about and be intrigued by your event and the products you have to sell. Build hype and awareness leading up to your event through marketing efforts. Sneak peeks, countdowns, promotional offers, and door buster deals are all effective marketing strategies you can implement through social media and traditional advertising channels. Of course, you need a dedicated hashtag for your pop-up so others can easily find your posts and join in. Also consider partnering with another local store, or involving local musicians, politicians, or other high-profile locals who can also help spread the word of your event and draw in their own supporters who you might not otherwise reach.
Differentiate Your Products
In order for shoppers to feel a sense of urgency and a need to purchase from your pop-up you need to have products they cannot easily purchase otherwise. If your pop-up offers the same merchandise that you regularly sell in your store, what is the incentive to visit your limited event? Whether it's a new scent or color, the debut of a new partnership, an exclusive private label, special holiday-themed items, seasonal offerings, or simply inventory there is a limited supply of, find some way of differentiating your pop-up merchandise from your everyday collections.
Incentivize
Shopper incentives are the icing on your pop-up cake. Create this final push that drives casual observers to actually make a purchase. Incentives can include offering different promotions such as percentages off, BOGO, or gift with purchase during a certain time frame within the pop-up. Sponsoring specific sales that occur during a designated day or time frame will help drive targeted traffic to your pop-up and give extra motivation for otherwise passive fans to purchase.
Real-Time Marketing
Just because your event has started, does not mean it is time to stop advertising. In fact, the opposite is true. Capitalize on fear-of-missing-out marketing by sharing updates from your pop-up. These include live videos, Instagram posts, website updates – whatever social media and digital channels you are using should be regularly updated with event content. The hashtag that you created to help build hype will really come in handy now. Encourage shoppers to share their own pictures and experiences at your pop-up with the designated hashtag. It is important that your display is aesthetically pleasing and inviting for photos. You can also invite shoppers to take pictures and share using your hashtag by offering some type of giveaway promotion for customers who post on social media.
Don't Forget to Say Thank You
When the event ends, the relationship with your pop-up customers has hopefully just begun. Follow up after the event with an email or handwritten letter thanking your customers for stopping by. Offer a coupon to your regular store and encourage them to give you feedback to keep the relationship going after the pop-up ends. Also be sure to share pictures and reviews from the event on your website and social accounts to highlight the event and get your customers, including those who missed out, excited for the next one.
Seasonal pop-ups are an exciting way of offering your customers additional supply when there is heavy holiday demand. With a little strategy and an exciting product line, you can take your sales to a higher level this holiday season.