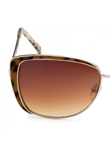 Eason Eyewear offers the best quality eyewear products for the lowest possible prices to their retail clients. In business for over 30 years, the company's well-earned reputation for great value is a point of pride for the entire team. The company owns and operates their own manufacturing plant in China and is able to oversee every aspect of the design and production of hundreds of styles of eyewear.
"Our most popular styles continue to be aviators and wayfarers," explains Albert Ye, company owner. "We have tons of different shapes, colors and variations of each style, all while keeping up with what is fashionable and trending in the market." With a wide array of styles and materials available, the company offers sunglasses and reading glasses manufactured with metal or plastic frames, as well as sport and polarized sunglasses to cater to a large range of customers.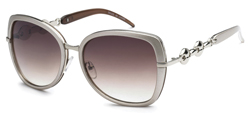 Eason Eyewear is very customer-focused, offering quick product turnaround for every wholesale order. To ensure their customer demands are met with efficiency and accuracy, the company holds large quantities of merchandise in stock at all times. "We have a 10,000 square foot warehouse so we always keep the best sellers in stock," adds Ye.
Eason Eyewear requires a minimum order of one dozen pairs of glasses when purchasing. Wholesale prices range from $7.50- $36 per dozen. Retail prices range from $3 – $15 per pair. Please visit www.easoneyewear.com for the latest styles and selections.