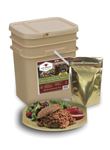 Guardian Survival Gear, an industry leading wholesale company specializing in high quality survival gear, has announced their 10th anniversary in business.
Starting with loan from his parents and a tiny office space, company founder and CEO Daniel Kunz began the enterprise in December 2005. A direct response to the disaster that unfolded with hurricane Katrina, Kunz turned his concern for his family's safety into a thriving business, providing survival kits for others with a like mindset.
Over the next few years Guardian Survival Gear experienced rapid growth, catapulting them into a leadership role in the wholesale preparedness industry. Now serving a global audience, the company has grown from a one-man operation in a 100 square foot office to become the industry leader located in a 15,000 square foot building in Boise, Idaho.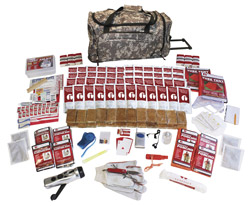 "We are proud of our decade long track record of delivering quality and value to our network of partners," says Kunz. "At the same time, we are focused on the next 10 years, and have plans to deliver innovative products and make substantial contributions to the industry."
Guardian Survival Gear is currently evaluating ways to enhance support to their reseller and distributor partners. "We have undergone a tremendous expansion since we launched in 2005," says Kunz. "To our valued employees and customers, current and future, I am grateful for the loyal relationships we've developed, and we recognize how important each relationship is." To learn more about the products distributed by Guardian Survival Gear, please visit www.wholesalesurvivalkits.com.