By Michael Penna
"Show and sell" is a smart approach for independent retailers for the Christmas and holiday season. Decorating your store to display and market your inventory can help you compete with both large and small retailers, and it is key to your business success. It is especially important because customers are looking for decorations for their homes, as well as for holiday gifts. Three ways to promote seasonal merchandise are selling the products you use for decorations, integrating products you sell into your decorations, and adding a personal touch by discussing and/or demonstrating your products.
1. Sell the products you use for decorations.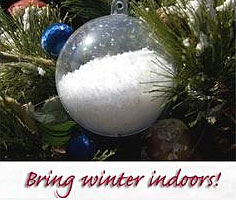 It is not enough to haul out the same lights, garland and dusty cardboard cutouts year after year.  Fresh decorations can motivate your customers to contemplate how an item would look on their holiday table, or what a great gift it would make for someone on their list. First, ignite your customers' imagination, and then supply the products they envision.  That vintage mechanical Santa, which is no longer in production, needs to be presented with his bag full of enticing goodies that are sold in your store. Otherwise, you may want to consider that even though you love him, he may not be the Claus for your cause.
2. Integrate products you are selling into your decorations.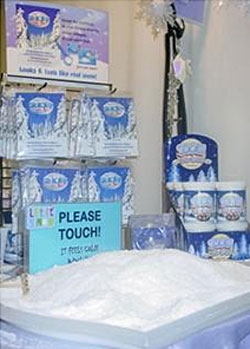 The ambiance of your store creates the mood and desire to buy. You may not sell Christmas trees, but consider your store tree a display, decorated with ornaments, lights, ribbons, bows or other items that you can creatively exhibit and sell. Arrange centerpieces on display tables with products you sell as well. A well thought out candle presentation sells candles, and a floral presentation sells a vase and flowers.  Sell the poinsettia with the decorative pot in which it is presented.  While integrating merchandise is often visual, it also incorporates other senses.  The fragrance in your establishment sells the potpourri, perfumes or candles in your store, and the holiday music playing sells CDs. A "Please Touch" sign, rather than "Do Not Touch," works well, where appropriate.
3. Add a personal touch, and discuss or demonstrate your products.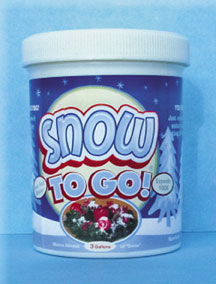 Be sure your staff is active and knowledgeable about the products in your store. Always provide your customer the opportunity to browse undisturbed, but, when needed, assure that the attitude and aptitude of your personnel is, "I can help. Have you read the fun greetings in our new holiday cards from Jumping Cracker Beans? See how simply you can add florals to the top of Hodgepodgees' candle jar? Have you touched and seen Snow To Go?  You will be amazed how you can instantly make decorative snow that looks and feels cool and soft, like fresh fallen snow." Okay, my last example was a shameless promotion of Snow To Go, a product I created, yet it does drive home my point.
As an independent retailer, show and sell is your holiday competitive edge, and you must promote, integrate and inform customers in the valuable space you have available. Your store should not be a cold warehouse or massive space with complicated aisles to navigate, but alive with products creatively merchandised for the holidays, featuring a "Babes in Toyland" atmosphere.  Present your customers with an experience and ideas they will want to take home or share with their friends and relatives in the spirit of the season.