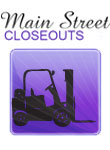 Consumers love designer brands because each couturier has a unique and recognizable style. Main Street Closeouts enables retailers to cater to this shopping audience with high-end designer overstock apparel and accessories, sold well below wholesale pricing. Acquiring brand-new, first quality goods from the nation's leading upscale department stores and specialty retailers, Main Street Closeouts sells fashions for 80 to 90 percent off standard retail.
"Our customers are buying below wholesale, which allows them to sell the products below retail and make huge profits," says Bobby Hounsell, president. "Take misses tops, for example. We have 25 pieces of misses' designer tops, and the retail list price is $2,018. We sell that lot for $299."
Main Street Closeouts carries around 60 designer brands, including Calvin Klein, Free People, Ralph Lauren, DKNY, Tommy Hilfiger and Tahari. A large selection is offered in sizes extra small to 3X, and petite to tall. "We have been getting fall and winter merchandise in, so it will be available during selling season," Hounsell reports. "We have coats, jackets, sweaters and pants in all the most current styles. Our inventory is continually turning, and we always have the most sought after fashions."
Both pre-sorted and custom-made manifests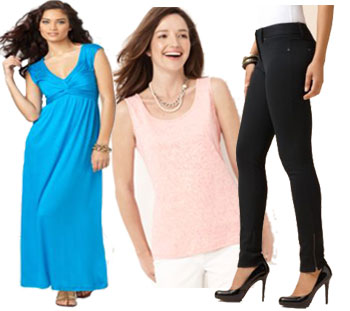 With around five thousand pieces in its Greensboro, NC, warehouse, Main Street Closeouts is able to meet each client's brand and style requirements. "One of the biggest advantages to our company over other wholesalers is that we actually process our inventory, so we know exactly what we have," explains Hounsell. "This allows us to do two things. First, we can customize lots based on our customers' desires, whether they need more or less of one type of item. Then we can customize our manifests depending on styles, brands and categories."
Retailers are invited to visit the company's warehouse to examine the available lots. The ranges of sizes, fits, designer brands and styles are neatly organized. "It is worth it for buyers to make a trip here, especially if they are making a large purchase," Hounsell notes. Alternatively, the company will send potential buyers photos of a lot, so there are no surprises when customers receive their goods.
In addition to tailor-made lots and personalized service, Main Street Closeouts is dedicated to quality control. "When we ship our merchandise, we guarantee that our clients will receive it in undamaged and saleable condition," Hounsell stresses. "We stand behind that commitment." If a customer buys 100 pieces and two arrive damaged, for example, the firm will send out two new pieces with no questions asked. The minimum order varies depending upon the merchandise, and prices are based on quantity. The company sells lots as small as 20 pieces, up to container loads. Any orders of $300 or more include free shipping.
Where to buy:
Main Street Closeouts
5201 West Market Street, Suite 101
Greensboro, NC 27409
Tel.: 336-419-0730
Website: mainstreetcloseouts.com